About EVEN
EVEN Interview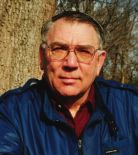 Animal Welfare
Activist, Author,
Mad Cowboy
---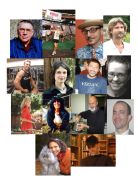 Read Other Exclusive EVEN Interviews:
— Ruth Heidrich
— Dan Piraro
— Will Tuttle
— Julia Butterfly Hill
— Robert Cheeke
— Colleen Patrick-
Goudreau
— Orestes Gutierrez
— Karen Davis
— David Gabbe
— Jo Stepaniak
— Matt Bear
— Claudia Delman
— Shawn Donnille
EVEN

Non-violence Compassion Sustainability

--- EVEN - Serving as
a vegan resource
since 2005 ---
Veg Wisdom
Spring appears and we are once more children. - Anonymous
EVEN Featured In:
~ 24 Carrot Award (Vegetarians in Paradise)

~ Vegan Awareness Year (Mayoral Proclamation, City of Eugene)

~ American Vegan Magazine (American Vegan Society)

~ Volunteer of the Year (United Way)
Become a Member
Please visit our sponsors!
Click on their logos below.
Veg Spotlight
Shop to Support EVEN

Use AmazonSmile for your purchases and Amazon will donate to EVEN!
Veg Wisdom
People are the only animals that drink the milk of the mother of another species. All other animals stop drinking milk altogether after weaning. It is unnatural for a dog to nurse from a giraffe; a child drinking the milk of a mother cow is just as strange. - Michael Klaper, M.D.
Dale Lugenbehl & Sandy Aldridge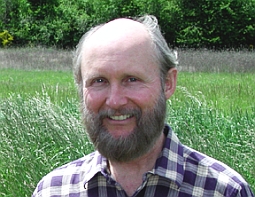 Dale Lugenbehl has taught philosophy for more than 30 years, the last 17 of which have been at Lane Community College. His current areas of interest include the ethics of personal food choices, voluntary simplicity/low consumption living, environmentally conscious home food production, understanding the processes of personal and societal change, and engaged Buddhism. He is also a writer as well as a community educator, giving presentations and workshops on a volunteer basis on the above topics.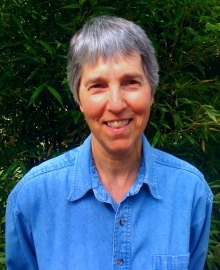 Sandy Aldridge, former sociology instructor at Lane Community College, has long been interested in living more simply "so that others may simply live." She and her partner, Dale, have built their own home and grow 75-80% of the food that they eat. Additionally they continue to experiment with food preservation that uses as little energy as possible—including an above-ground root cellar, storage of certain crops in the soil, and sun drying. Other interests include giving presentations on living more lightly, how one's food choices impact the environment, and the connections between peace and sustainability.
Read handouts from Dale and Sandy's presentation HERE.
Dale and Sandy's website: Ahimsa Acres