About EVEN
EVEN Interview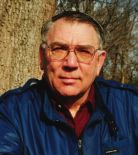 Animal Welfare
Activist, Author,
Mad Cowboy
---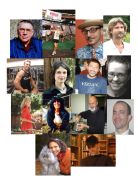 Read Other Exclusive EVEN Interviews:
— Ruth Heidrich
— Dan Piraro
— Will Tuttle
— Julia Butterfly Hill
— Robert Cheeke
— Colleen Patrick-
Goudreau
— Orestes Gutierrez
— Karen Davis
— David Gabbe
— Jo Stepaniak
— Matt Bear
— Claudia Delman
— Shawn Donnille
EVEN

Non-violence Compassion Sustainability

--- EVEN - Serving as
a vegan resource
since 2005 ---
Veg Spotlight

Dan Piraro - EVEN Member, Donor and Presenter
Veg Wisdom
The person who kills for fun is announcing that, could he get away with it, he'd kill you for fun. Your...life may be of no consequence to anyone else but is invaluable to you because it's the only one you've got. Exactly the same is true of each individual deer, hare, rabbit, fox, fish, pheasant and butterfly. Humans should enjoy their own lives, not taking others'. - Brigid Brophy
Veg Wisdom
I spoke often in Congress against the war in Vietnam and commented on congresspersons hiding from the reality of war by saying 'many eat the meat but few go to the slaughterhouse'. I said it so often I became a vegetarian. - Rep. Andrew Jacobs
EVEN Featured In:
~ 24 Carrot Award (Vegetarians in Paradise)

~ Vegan Awareness Year (Mayoral Proclamation, City of Eugene)

~ American Vegan Magazine (American Vegan Society)

~ Volunteer of the Year (United Way)
Become a Member
Please visit our sponsors!
Click on their logos below.
Veg Spotlight
Shop to Support EVEN

Use AmazonSmile for your purchases and Amazon will donate to EVEN!
Dan Piraro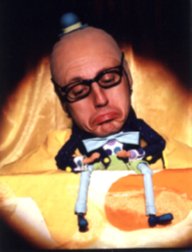 Dan Piraro's daily cartoon feature, BIZARRO, was first syndicated in 1985 and is published in the U.S., Canada, Europe, Asia, and South America. It currently runs seven days a week in around 200 markets and 12 collections of BIZARRO cartoons have been published to date.
Dan is an animal rights activist and won the Humane Society of the United States Genesis Award for Outstanding Cartoonist of 2002 and 2003. BIZARRO won an unprecedented three consecutive Best Newspaper Panel awards from the National Cartoonists Society in 2000, 2001, and 2002, and was nominated for its highest award, Outstanding Cartoonist of the Year, in 2003, 2004, and 2005.
Piraro's one-man stage show, The Bizarro Baloney Show, recently played to standing room-only houses at the New York International Fringe Festival, and won the festival's Best Solo Show award.
For examples of BIZARRO and a few other strange things, visit his Web site at www.bizarro.com.
The Bizarro Baloney Show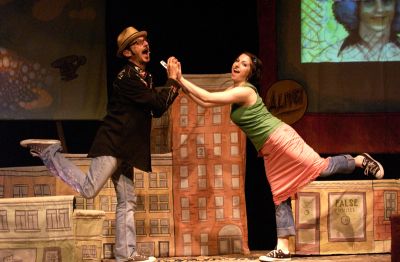 Dan and daughter, Killian, during Bizarro Baloney Show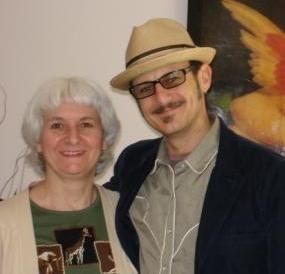 Friend Angela and Dan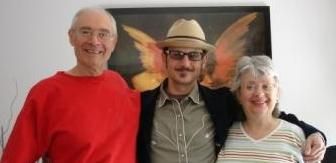 Robert, Dan and Lin