About EVEN
Exclusive EVEN
Interview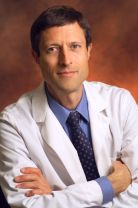 Neal Barnard, MD

President, Physicians Committee for Responsible Medicine (PCRM)
EVEN Interviews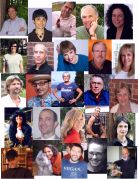 Read ALL of EVEN's Exclusive Interviews

EVEN

Non-violence Compassion Sustainability

--- EVEN - Serving as
a vegan resource
since 2005 ---
Veg Wisdom
The truth is the one thing that nobody will believe. - George Bernard Shaw
EVEN Featured In:
~ 24 Carrot Award (Vegetarians in Paradise)

~ Vegan Awareness Year (Mayoral Proclamation, City of Eugene)

~ American Vegan Magazine (American Vegan Society)

~ Volunteer of the Year (United Way)
Become a Member
Please visit our sponsors!
Click on their logos below.
Veg Spotlight
Shop to Support EVEN

Use AmazonSmile for your purchases and Amazon will donate to EVEN!
Veg Wisdom
There are a thousand hacking at the branches of evil to one who is striking at the root. - Henry David Thoreau
David Duemler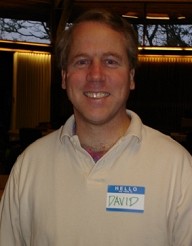 David Duemler has taught psychology at Lane Community College since 1994.
He is a long-time activist in the Eugene community: formerly coordinator of Citizens for Animal Rights, Eugene; currently on the board of Eugene PeaceWorks and the steering committee of Justice Not War.
With Gene Bauston of Farm Sanctuary, he led an effort to ensure that all livestock in Oregon have sufficient living space to turn around and stretch their limbs. Though this effort ultimately failed, it did lead to a successful effort in Florida to ban the sow gestation stall.
David has been a vegan since the mid-1980s, and carless since 2001.