About EVEN
Special EVENt
How to Enhance Your Health with Raw Superfoods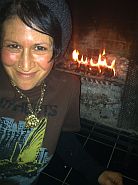 Exclusive EVEN
Interview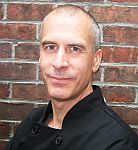 Vegan Cookbook Author,
Cooking Instructor,
Chef
EVEN Interviews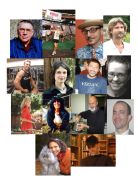 — Brian P. McCarthy
— Freya Dinshah
— Krissi Vandenberg
— Howard Lyman
— Ruth Heidrich
— Dan Piraro
— Will Tuttle
— Julia Butterfly Hill
— Robert Cheeke
— Colleen Patrick-
Goudreau
— Orestes Gutierrez
— Karen Davis
— David Gabbe
— Jo Stepaniak
— Matt Bear
— Claudia Delman
— Shawn Donnille
EVEN

Non-violence Compassion Sustainability

--- EVEN - Serving as
a vegan resource
since 2005 ---
Become a Member
Please visit our sponsors!
Click on their logos below.
Veg Spotlight
Veg Wisdom
Many things made me become a vegetarian, among them the higher food yield as a solution to world hunger. - John Denver
David Gabbe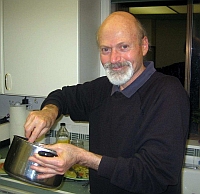 David Gabbe is the author of David's Vegan Home Cooking, From David's Pure Vegetarian Kitchen, The Going Vegetarian Cookbook, and Why Do Vegetarians Eat Like That? He teaches plant-based cooking and nutrition in Oregon and Washington (since 1990) and has been a speaker at numerous seminars and conferences on the West Coast.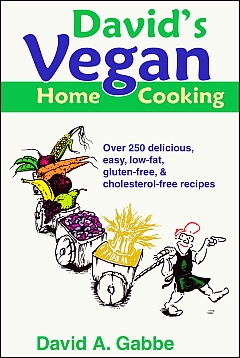 "I just wanted to thank you for promoting this event. I would not have known about it otherwise. I took the class and it was fantastic. I'm slowly transitioning from lacto-ovo veg to vegan and looking for new ways to cook without eggs & cheese. David's class was hugely helpful, educational, and fun. Thank you!"
- Kelly Eastlund