About
Exclusive EVEN
Interview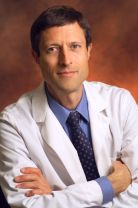 Neal Barnard, MD

President, Physicians Committee for Responsible Medicine (PCRM)
EVEN Interviews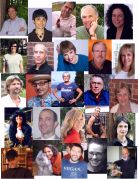 Read ALL of EVEN's Exclusive Interviews

EVEN

Non-violence Compassion Sustainability

--- EVEN - Serving as
a vegan resource
since 2005 ---
Veg Wisdom
Vegetarianism is a philosophy that manifests its reverence and respect for the well-being of all sentient life by advocating and striving for the ultimate adoption of a plant-based diet. - Stanley Sapon, PhD
EVEN Featured In:
~ 24 Carrot Award (Vegetarians in Paradise)

~ Vegan Awareness Year (Mayoral Proclamation, City of Eugene)

~ American Vegan Magazine (American Vegan Society)

~ Volunteer of the Year (United Way)
Become a Member
Please visit our sponsors!
Click on their logos below.
Veg Spotlight
Shop to Support EVEN

Use AmazonSmile for your purchases and Amazon will donate to EVEN!
Veg Wisdom
Life has taught us that love does not consist of gazing at each other, but in looking together in the same direction. - Antoine de Saint-Exupery
Earth Day Celebration 2005 – University of Oregon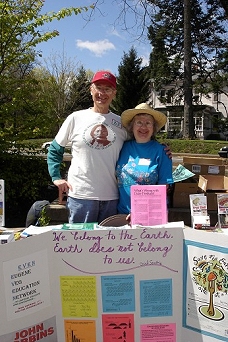 BJ & Lin - UO Earth Day 2005