Eugene
Special EVENt
How to Enhance Your Health with Raw Superfoods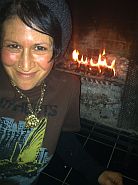 Exclusive EVEN
Interview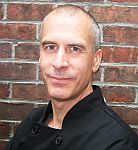 Vegan Cookbook Author,
Cooking Instructor,
Chef
EVEN Interviews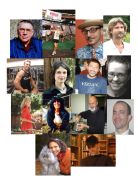 — Brian P. McCarthy
— Freya Dinshah
— Krissi Vandenberg
— Howard Lyman
— Ruth Heidrich
— Dan Piraro
— Will Tuttle
— Julia Butterfly Hill
— Robert Cheeke
— Colleen Patrick-
Goudreau
— Orestes Gutierrez
— Karen Davis
— David Gabbe
— Jo Stepaniak
— Matt Bear
— Claudia Delman
— Shawn Donnille
EVEN

Non-violence Compassion Sustainability

--- EVEN - Serving as
a vegan resource
since 2005 ---
Veg Spotlight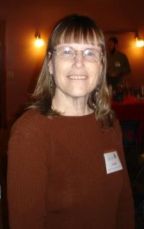 Linda - Long-Term EVEN Member, Volunteer and Presenter
Veg Spotlight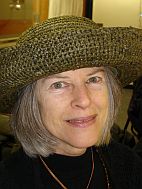 Patricia - EVEN Member and Presenter
Veg Spotlight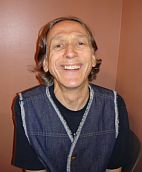 Matt - EVEN Presenter
Veg Wisdom
If [man] is not to stifle his human feelings, he must practice kindness towards animals, for he who is cruel to animals becomes hard also in his dealings with men. We can judge the heart of a man by his treatment of animals. - Immanuel Kant (1724 -1804)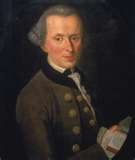 Veg Wisdom
God made all the creatures and gave them our love and our fear, To give sign, we and they are His children, one family here." - Robert Browning (1812-1889)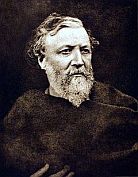 Become a Member
Please visit our sponsors!
Click on their logos below.
Veg Spotlight
Veg Wisdom
Whenever we cause suffering or death to any other being, we cause suffering to the Great Life Force. - Shik Po Chih
Eugene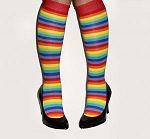 Eugene, Oregon. What a marvelous place to live---and be veg!
The city has numerous, delightful places to eat and shop. But even more than this, the community abounds with kindred spirits who concern themselves with other relevant issues as well, such as, Peace, Justice, Environmentalism, and Animal Rights.
This section on Eugene recommends some of the places for vegans and vegetarians to eat, shop, and find other like-minded folks for business and social purposes.
EVEN's Service Directory is a free listing for veggies looking to do business with other veggies.
See menu to the Left for more on Eugene.