About EVEN
Exclusive EVEN
Interview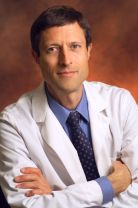 Neal Barnard, MD

President, Physicians Committee for Responsible Medicine (PCRM)
EVEN Interviews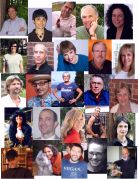 Read ALL of EVEN's Exclusive Interviews

EVEN

Non-violence Compassion Sustainability

--- EVEN - Serving as
a vegan resource
since 2005 ---
Veg Wisdom
Until he extends the circle of compassion to ALL living things, man will not himself find peace. - Albert Schweitzer
EVEN Featured In:
~ 24 Carrot Award (Vegetarians in Paradise)

~ Vegan Awareness Year (Mayoral Proclamation, City of Eugene)

~ American Vegan Magazine (American Vegan Society)

~ Volunteer of the Year (United Way)
Become a Member
Please visit our sponsors!
Click on their logos below.
Veg Spotlight
Shop to Support EVEN

Use AmazonSmile for your purchases and Amazon will donate to EVEN!
Veg Wisdom
Human beings are the only animals of which I am thoroughly and cravenly afraid. - George Bernard Shaw
George Eisman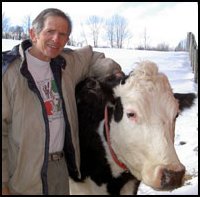 George Eisman is considered one of the nation's foremost educators on vegetarian nutrition. He has served as a faculty member in Dietetics and Nutrition at several universities and colleges and created the first accredited program in Vegetarian Studies.
He has worked in a children's hospital, a nursing home and for public health agencies in four states.
Eisman has spoken at numerous events and conferences and is the author of two books, The Most Noble Diet (1994) and A Basic Course in Vegetarian and Vegan Nutrition (2003).