About EVEN
Exclusive EVEN
Interview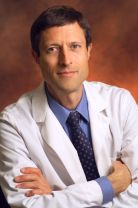 Neal Barnard, MD

President, Physicians Committee for Responsible Medicine (PCRM)
EVEN Interviews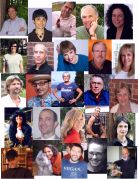 Read ALL of EVEN's Exclusive Interviews

EVEN

Non-violence Compassion Sustainability

--- EVEN - Serving as
a vegan resource
since 2005 ---
Veg Wisdom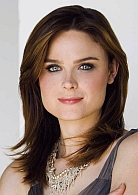 Factory farms do more harm to the environment than all of our transportation vehicles combined. There are a lot of discussions about the importance of fuel-efficient vehicles, but people can do more for the earth by becoming vegan. - Emily Deschanel, star of hit TV Show, Bones, is vegan because she knows the impact of meat on the environment and the animals.
Veg Wisdom
I take vitamins daily, but just the bare essentials not what you'd call supplements. I try to stick to a vegan diet heavy on fruit, vegetables, tofu, and other soy products. - Clint Eastwood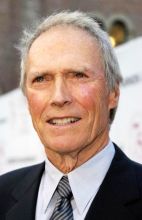 Veg Wisdom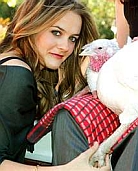 I'm vegan for political, moral reasons, thinking that I was making this great sacrifice, but it was absolutely necessary; I was not going to contribute to the violence in the world anymore. - Alicia Silverstone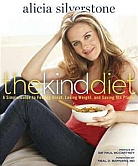 Veg Spotlight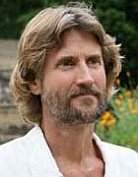 Will Tuttle, PhD, presents to EVEN, The World Peace Diet - Eating for Spiritual Health and Social Harmony
About EVEN > History
Was this really Earth Day?
Was this really Eugene?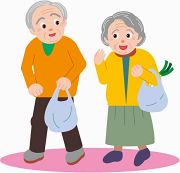 History
In 2002 we were excited to retire to Eugene, a city whose reputation for liberal thought was well-known. We were somewhat disappointed when we arrived, however, to find no Vegetarian Society.
To shake us further, we found the local celebration for Earth Day 2003 had not a single exhibitor to present information about the impact on the planet from our daily food choices. Hmm...we were confused. Here we were in Eugene, and here it was "Earth Day", a celebration designed over 3 decades earlier to show respect and honor for Mother Earth, and everything imaginable was being talked about---except food choices! Sigh.
Food---the individual choice all of us make each day that impacts the health of the planet more than anything else---and there was no table, no booth, not a single pamphlet, to educate people about why their food choices are important. Was it really Earth Day? Were we really in Eugene? So we grimaced, that it must be an oversight and assured ourselves that "next year it will be different."
But in 2004, when there still was no vegetarian information available, we pretty much figured that if we wanted it, we'd have to take care of it ourselves. We planned to do it at Earth Day 2005. And we did.
With a veg group still absent in 2005, we organized EVEN, the Eugene Veg Education Network, in time to table at the University of Oregon Earth Day and the City of Eugene Earth Day 2005. We worked hard to distribute over 3000 various pieces of literature---in just two days! However, the Earth Day effort that we initially anticipated would be only a one-time, short-term event evolved---much to our shock and amazement---into a full-fledged, full-time commitment of both our retirement time and budget.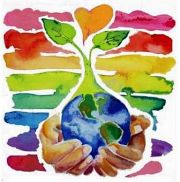 The literature we disseminated free to everyone instigated hundreds of phone calls and emails over the months that followed Earth Day. We found there was no end to the number of people wanting more information on veg'ism*, what it was, how to do it, what to eat, how to cook, where to shop. And, of course, our favorite, why? The questions poured in.
The void that had cried out to be filled was now being satisfied. So in hindsight it was only natural that EVEN would expand its educational and networking efforts to the limits of the energy and finances of its two gray-haired founders.
EVEN has turned out to be much more than we bargained for. Today its demands keep us busy beyond a full-time job which is far from what we imagined when we used to hear the word "retirement"!
Thanks to local and national support from individuals, non-profits and businesses, EVEN is thriving. This website embodies both our history and the message we have been spreading.
Peace to all,
Lin Silvan
Robert Jacobucci
* veganism and vegetarianism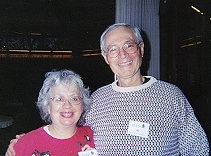 Read more about EVEN here:
About the Founders
EVEN owes its existence and direction to one extremely dedicated individual, my wife, Lin Silvan. Because of her commitment and drive, EVEN has made substantial inroads in the vegan community locally and beyond. While Lin never likes putting her name on any of EVEN's publications, she is unquestionably the reason that all of this exists.
Lin is reluctant to talk about herself, so I have taken it upon myself to interview her and write these bios for both of us. Robert Jacobucci
~~~~~~~~~~~~~~~
Lin Silvan spent her entire professional career in "corporate America" in Organization Development, Employee Relations, and Corporate Training, culminating as Management Consultant for several Fortune 500 companies and various international consulting groups. She has trained thousands of executives, managers, supervisors and employees in interpersonal communications, conflict resolution, stress management, and other areas such as decision-making, leadership, time management, manpower planning, and problem-solving.
She has a BS degree in Education and received a Graduate Assistantship following graduation. Lin holds post graduate certificates in Project Management, Executive Leadership Training and Performance Management. She has earned many accolades in business and is the recipient of the highest professional certifications available in her field.

She has a passion for Nature, walking, writing, and dance, and has received awards in both Theater and Ice Dancing. She is a certified Foster Parent and a long-time member of MENSA. Advocating for animals, the earth, and the veg movement since 1991, she moved from Coeur d'Alene Idaho to Eugene Oregon in 2002 and founded the Eugene Veg Education Network, a 501(c)(3) nonprofit. When she's not running EVEN, Lin enjoys spending quality time with her husband, Robert, and her favorite canine, Kelly.
~~~~~~~~~~~~~~~
Robert Jacobucci is a retired physicist-turned-environmentalist whose goal in his senior years is to make a positive impact on the earth and the human condition. Before turning to environmentalism, he spent decades working in the semiconductor industry for various Fortune 500 companies across the country.
In the mid-80's, Robert began to delve into ecology and, as the natural wonders of interconnectedness began to unfold before him, a new awareness emerged, and his life took a 180° turn. After meeting Lin in '87 and turning veg together in '91, they searched for ways to use their skills for the good of the planet.
Robert, known to his friends as BJ, is also a Master Recycler for Lane County. He has offered a series of lectures on Sustainability and Deep Ecology in the Eugene area. For the past several years he has volunteered his time teaching high school students math, science, ecology, and most importantly of all---how to make wise life decisions.
His passions include ping pong, dance, writing, tai chi, photography, chess, and working with young people.
~~~~~~~~~~~~~~~
Lin and BJ have been together since 1987. After retirement, they traveled extensively in the US and selected Eugene as their city of choice. They co-founded EVEN and are dedicating this part of their retirement to advocate the benefits of living in harmony with our earth and our non-human friends. They have been utilizing their skills and experience for causes in which they believe---peace, compassion and sustainability.
---

FREE!

Receive invitations, announcements, newsletters and more, on local and national events and issues.

Send an email with the word

"Subscribe"

in the subject line to:

eugvegedunet@comcast.net