About EVEN
Exclusive EVEN
Interview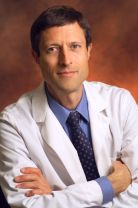 Neal Barnard, MD

President, Physicians Committee for Responsible Medicine (PCRM)
EVEN Interviews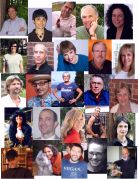 Read ALL of EVEN's Exclusive Interviews

EVEN

Non-violence Compassion Sustainability

--- EVEN - Serving as
a vegan resource
since 2005 ---
Veg Wisdom
Killing animals for sport, for pleasure, for adventure, and for hides and furs, is a phenomenon which is at once disgusting and distressing. There is no justification for indulging is such acts of brutality. - The XLV Dalai Lama
EVEN Featured In:
~ 24 Carrot Award (Vegetarians in Paradise)

~ Vegan Awareness Year (Mayoral Proclamation, City of Eugene)

~ American Vegan Magazine (American Vegan Society)

~ Volunteer of the Year (United Way)
Become a Member
Please visit our sponsors!
Click on their logos below.
Veg Spotlight
Shop to Support EVEN

Use AmazonSmile for your purchases and Amazon will donate to EVEN!
Veg Wisdom
I think and speak clearer since I cut the dairy out. I can breathe better and perform at a better rate, and my voice is clearer. I can explore different things with my voice that I couldn't do because of my meat and dairy ingestion. I am proud and blessed to be a vegetarian, everything became clear. - Common
Jan Spencer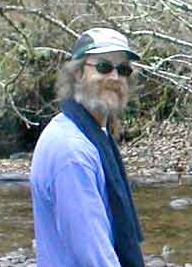 Jan Spencer is a 13 year resident of Eugene.
He has been a social activist since high school.
His formative experiences have included:
living 2 years at a rural Ozark commune,

over five years traveling out of the US to over 35 countries,

discovering a talent for artistic painting during that time, and

learning to speak Italian on location.
Since moving to Eugene, his activism has become more focused on urban land use issues and, by extension, contemporary trends in global politics, economics and resources.
Change towards a far more local conservation culture has become Jan's primary focus.