About EVEN
Exclusive EVEN
Interview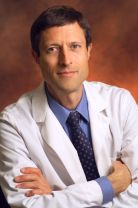 Neal Barnard, MD

President, Physicians Committee for Responsible Medicine (PCRM)
EVEN Interviews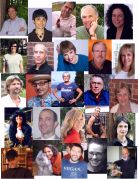 Read ALL of EVEN's Exclusive Interviews

EVEN

Non-violence Compassion Sustainability

--- EVEN - Serving as
a vegan resource
since 2005 ---
Veg Wisdom
You have just dined, and however scrupulously the slaughterhouse is concealed in the graceful distance of miles, there is complicity. - Ralph Waldo Emerson
EVEN Featured In:
~ 24 Carrot Award (Vegetarians in Paradise)

~ Vegan Awareness Year (Mayoral Proclamation, City of Eugene)

~ American Vegan Magazine (American Vegan Society)

~ Volunteer of the Year (United Way)
Become a Member
Please visit our sponsors!
Click on their logos below.
Veg Spotlight
Shop to Support EVEN

Use AmazonSmile for your purchases and Amazon will donate to EVEN!
Veg Wisdom
I take vitamins daily, but just the bare essentials not what you'd call supplements. I try to stick to a vegan diet heavy on fruit, vegetables, tofu, and other soy products. - Clint Eastwood
Jason Waligoske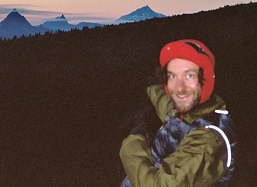 Jason Waligoske was born in South Dakota in 1973. Early in life, he worked summers on the family farm where he learned how to drive on a tractor and was taught a reverence for nature and freshly grown food.
By the age of 13, Jason had started working in the research nurseries of big agri-businesses. This eventually led him to be employed by Monsanto (Dekalb-Pfizer Genetics) in Hawaii in 1995. But after his experiences in the very first field of "Roundup-Ready" corn ever grown on earth, he became disillusioned with the immoral and illegal practices of biotech and industrial farming. And so at the age of 22, his newfound love of backpacking and belief in the evolution of awareness led him to relocate to Eugene, Oregon in search of a more conscious way of life.
Arriving in Eugene with only a backpack, Jason fell in love with New Frontier Market. There he went from customer to employee and then owner of the store within 6 years time. Since then, he has turned the produce section of the store into a focal point, carrying organic produce only, and local whenever possible.
Jason meanwhile has continued long distance backpacking expeditions as well as explorations of "super foods" and raw-food diets.
In January of 2007, he launched www.lifeforcefood.org where he "vows to beat any prices on the market" for the raw food appliances that he sells. He is currently in the process of developing an all natural additive for water purification and undertaking a new business project involving the creation of raw and living foods.