About EVEN
Special EVENt
How to Enhance Your Health with Raw Superfoods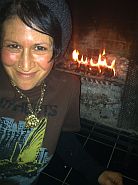 Exclusive EVEN
Interview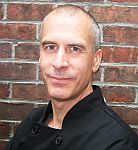 Vegan Cookbook Author,
Cooking Instructor,
Chef
EVEN Interviews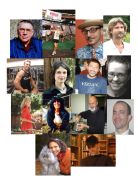 — Brian P. McCarthy
— Freya Dinshah
— Krissi Vandenberg
— Howard Lyman
— Ruth Heidrich
— Dan Piraro
— Will Tuttle
— Julia Butterfly Hill
— Robert Cheeke
— Colleen Patrick-
Goudreau
— Orestes Gutierrez
— Karen Davis
— David Gabbe
— Jo Stepaniak
— Matt Bear
— Claudia Delman
— Shawn Donnille
EVEN

Non-violence Compassion Sustainability

--- EVEN - Serving as
a vegan resource
since 2005 ---
Veg Wisdom
Vegetarians have the best diet. They have the lowest rates of coronary disease of any group in the country....Some people scoff at vegetarians, but they have a fraction of our heart attack rate…. - Dr.William Castelli
Become a Member
Please visit our sponsors!
Click on their logos below.
Veg Spotlight
Veg Wisdom
I went snorkeling and noticed how gently the fish welcomed us into their world... as compared to the violence with which we welcomed them into ours. I became a vegetarian. - Syndee Brinkman
Jerry Evans
Jerry Evans is a chiropractor in Eugene who has been in private practice for 20 years.
He is originally from Eastern Washington State.
His undergraduate training from Walla Walla College and Walla Walla Community Colleges prepared him for Western States Chiropractic College in Portland where he graduated in 1985 with a Doctor of Chiropractic degree.
His local clinic provides a wide spectrum of healthcare for the community including:
- physical medicine treatments,
- physical therapy,
- acupuncture,
- massage therapy and
- a variety of other traditional and alternative internal medicine services.
Vegetarianism has been a lifestyle choice since age 5, when he approached his mother and asked her if he had to eat meat, and she wisely said no.