About EVEN
Exclusive EVEN
Interview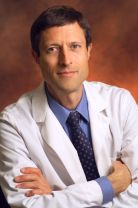 Neal Barnard, MD

President, Physicians Committee for Responsible Medicine (PCRM)
EVEN Interviews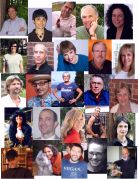 Read ALL of EVEN's Exclusive Interviews

EVEN

Non-violence Compassion Sustainability

--- EVEN - Serving as
a vegan resource
since 2005 ---
EVEN Featured In:
~ 24 Carrot Award (Vegetarians in Paradise)

~ Vegan Awareness Year (Mayoral Proclamation, City of Eugene)

~ American Vegan Magazine (American Vegan Society)

~ Volunteer of the Year (United Way)
Become a Member
Please visit our sponsors!
Click on their logos below.
Veg Spotlight
Shop to Support EVEN

Use AmazonSmile for your purchases and Amazon will donate to EVEN!
Veg Wisdom
Many things made me become a vegetarian, among them the higher food yield as a solution to world hunger. - John Denver
Matt Rossell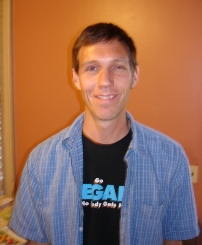 Matt Rossell's undercover work began by accident when he responded to the pathetic cries of day-old kittens whose brains were being experimented on at Boys Town Hospital. Since then, his unlikely career investigating animal cruelty has taken him behind the locked laboratory doors of OHSU's Oregon National Primate Research Center, under the big top at Walker Brothers Circus, and inside almost every type of factory farm. While secretly collecting evidence to report the abuses, he has seen and done it all, from processing parts on the kill floor of an Omaha slaughterhouse to rescuing fox pups from an Illinois fur farmer. Rossell now works as the Northwest Outreach Coordinator for In Defense of Animals and lives in Portland, Oregon with his large pack of rescued dogs, chickens, a cat, his wife, Leslie, and daughter, Felix, the most recent addition.
Matt and friend: