About
Exclusive EVEN
Interview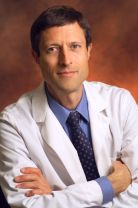 Neal Barnard, MD

President, Physicians Committee for Responsible Medicine (PCRM)
EVEN Interviews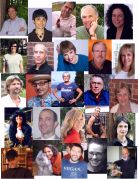 Read ALL of EVEN's Exclusive Interviews

EVEN

Non-violence Compassion Sustainability

--- EVEN - Serving as
a vegan resource
since 2005 ---
Veg Wisdom
Vegetarianism is a philosophy that manifests its reverence and respect for the well-being of all sentient life by advocating and striving for the ultimate adoption of a plant-based diet. - Stanley Sapon, PhD
EVEN Featured In:
~ 24 Carrot Award (Vegetarians in Paradise)

~ Vegan Awareness Year (Mayoral Proclamation, City of Eugene)

~ American Vegan Magazine (American Vegan Society)

~ Volunteer of the Year (United Way)
Become a Member
Please visit our sponsors!
Click on their logos below.
Veg Spotlight
Shop to Support EVEN

Use AmazonSmile for your purchases and Amazon will donate to EVEN!
Veg Wisdom
Life has taught us that love does not consist of gazing at each other, but in looking together in the same direction. - Antoine de Saint-Exupery
Vegan Thanksgiving Peaceful Potluck 2006
It looks like we have one more thing to be thankful for this year---an upbeat and supportive news report on EVEN's potluck by Andy Peterson of KVAL TV. See the video at: http://www.kval.com/news/local/4691811.html Click "Watch Video", under reporter name, then click the play arrow. I> (Nadine is delightful and talented as she whips up some vegan lasagna! And so many others made it onto camera, as well!)
Thanksgiving Grace - 2006 EVEN Gathering
We gather together today to celebrate and to give thanks for the many gifts that have been given to us.
for our friends and for our families, here today or not;

for all our fellow creatures with whom we share the world and without whom our time on this planet would be barren and profoundly lonely;

for the beautiful and wondrous natural world in which we get to spend our time;

for our miraculous bodies for which we try to show our appreciation by keeping them in good health;

and, for our glorious gift of free will with which we try to make compassionate choices.
We give thanks for all of these;
we ask for guidance to not take any of them for granted.
We also humbly ask for special blessings:
for EVEN member and friend, Sandy Itzkowitz, who is recovering from a serious bicycle accident;

on everyone here today, and those who are not;

on children who go to bed hungry and unprotected;

for voiceless animals---our friends---who are oppressed, abused and exploited;

for Mother Earth---our home---to keep her safe from the ravages of pillage and greed;

for anyone and everyone suffering in pain or confusion.
We humbly ask for these special blessings.
[Let's take a moment of silence here for our individual thanks and blessings.]
May we keep peace and compassion in our hearts throughout the year.
Thank you.