Resources
Veg Wisdom
Basically we should stop doing those things that are destructive to the environment, other creatures, and ourselves and figure out new ways of existing. - Moby
EVEN Featured In:
~ 24 Carrot Award (Vegetarians in Paradise)

~ Vegan Awareness Year (Mayoral Proclamation, City of Eugene)

~ American Vegan Magazine (American Vegan Society)

~ Volunteer of the Year (United Way)
Become a Member
Please visit our sponsors!
Click on their logos below.
Veg Spotlight
Shop to Support EVEN

Use AmazonSmile for your purchases and Amazon will donate to EVEN!
Veg Wisdom
I abhor vivisection. It should at least be curbed. Better, it should be abolished. I know of no achievement through vivisection, no scientific discovery that could not have been obtained without such barbarism and cruelty. The whole thing is evil. - Charles Mayo (founder of the Mayo Clinic)
Resources > Recommended Readings



Sinfully Vegan: Over 140 Decadent Desserts to Satisfy Every Vegan's Sweet Tooth
by Lois Dieterly
More info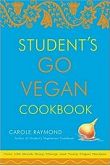 Student's Go Vegan Cookbook: Over 135 Quick, Easy, Cheap, and Tasty Vegan Recipes
by Carole Raymond
More info



The Survivor's Handbook: Eating Right for Cancer Survival
by Neal Barnard
More info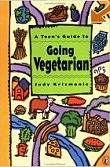 A Teen's Guide to Going Vegetarian
by Judy Krizmanic
More info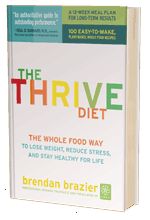 The Thrive Diet
by Brendan Brazier
More info
In a concise manner Brendan explains how to reduce stress through better nutrition, thereby improving overall health and performance. As one of only a few professional athletes in the world who is vegan, Brendan has developed a program that will help you:
o Increase energy and vitality without stimulants
o Reduce visible signs of aging and lower biological age
o Increase muscle tissue and reduce body fat
o Achieve better sleep quality and quicker recovery from exercise
o Improve productivity and enhanced mood
o Eliminate junk food cravings and hunger
o Build stronger immune system function
Includes a sample meal plan and 15 nutritionally balanced, delicious whole food recipes, all gluten free.



Turn Off the Fat Genes: The Revolutionary Guide to Losing Weight
by Neal Barnard
More info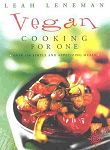 Vegan Cooking For One
by Leah Leneman
More info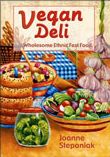 Vegan Deli
by Joanne Stepaniak
More info




Vegan Delights: Gourmet Vegetarian Specialties
by Jeanne Marie Martin
More info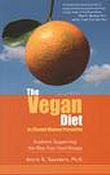 The Vegan Diet As Chronic Disease Prevention: Evidence Supporting the New Four Food Groups
by Kerrie K. Saunders
More info




The Vegan Family Cookbook
by Brian P. Mccarthy
More info



Vegan Family Favorites: Tasty And Satisfying Recipes Even Your Kids Will Love
by Erin Pavlina
More info




Vegan Italiano: Meat-free, Egg-free, Dairy-free Dishes from Sun-Drenched Italy
by Donna Klein
More info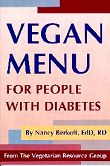 Vegan Menu for People With Diabetes
by Nancy Berkoff
More info




Vegan Planet: 400 Irresistible Recipes with Fantastic Flavors from Home and Around the World
by Robin Robertson
More info




The Vegan Sourcebook
by Joanne Stepaniak
More info



Vegan Vittles: Recipes Inspired by the Critters of Farm Sanctuary
by Joanne Stepaniak
More info




Vive le Vegan!: Simple, Delectable Recipes for the Everyday Vegan Family
by Dreena Burton
More info



The Voluptuous Vegan: More Than 200 Sinfully Delicious Recipes for Meatless, Eggless, and Dairy-Free Meals
by Myra Kornfeld, George Minot, and Sheila Hamanaka
More info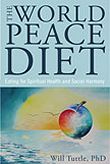 World Peace Diet: Eating for Spiritual Health and Social Harmony
by Will Tuttle
More info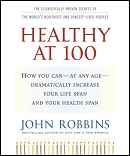 Healthy at 100: The Scientifically Proven Secrets of the World's Healthiest and Longest-Lived Peoples
by John Robbins
More info