Resources
Exclusive EVEN
Interview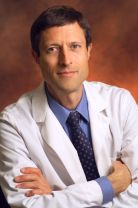 Neal Barnard, MD

President, Physicians Committee for Responsible Medicine (PCRM)
EVEN Interviews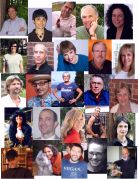 Read ALL of EVEN's Exclusive Interviews

EVEN

Non-violence Compassion Sustainability

--- EVEN - Serving as
a vegan resource
since 2005 ---
Veg Spotlight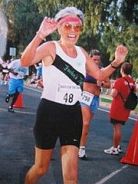 I knew I should have been eating this way my whole life. - Dr. Ruth Heidrich, Read EVEN's exclusive interview with Dr. Ruth HERE.
Edu-Stat

Nothing wastes more natural resources (land, water, air, fossil fuels) than the modern American diet of meat and dairy.
Veg Spotlight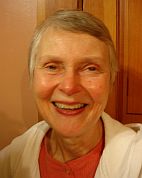 Sandie - EVEN Supporter
Veg Wisdom
Man must get his thoughts, words and actions out of this vast moral jungle. We are not predators. We are, hopefully, more than instinctive killers and selfish brutes. Why take such a dim view of our potentialities and capabilities? - Jay Dinshah (1933-2000), Founder and President, American Vegan Society - Out of the Jungle, 1967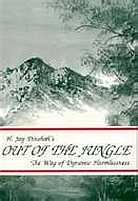 Veg Wisdom
There is only one journey: going inside yourself. - Rainer Maria Rilke (1875-1926)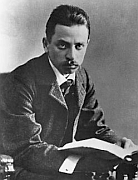 Veg Wisdom
It is only by softening and disguising dead flesh by culinary preparation, that it is rendered susceptible of mastication or digestion; and that the sight of its bloody juices and raw horror does not excite intolerable loathing and disgust. - Percy Bysshe Shelley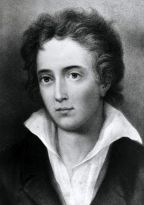 Edu-Stat
More than 100 million animals are reported killed by hunters each year. That number does not include the millions of animals for which kill figures are not maintained by state wildlife agencies. Each year, more than 40 million animals are killed for their fur...
Source: Delaware Action for Animals
EVEN Featured In:
~ 24 Carrot Award (Vegetarians in Paradise)

~ Vegan Awareness Year (Mayoral Proclamation, City of Eugene)

~ American Vegan Magazine (American Vegan Society)

~ Volunteer of the Year (United Way)
Become a Member
Please visit our sponsors!
Click on their logos below.
Veg Spotlight
Shop to Support EVEN

Use AmazonSmile for your purchases and Amazon will donate to EVEN!
Veg Wisdom
Be Vegan. Make Peace. - Supreme Master Ching Hai

Veg Wisdom
I think it's really beautiful and amazing that the food that heals us, nourishes us, gives us our best selves, is also the same food that heals the planet and is kind to other creatures. It just so happens to be a win-win for everyone. - Alicia Silverston, Actress, Author, The Kind Diet


Veg Wisdom
We spend far more on health care, per capita, than any other society in the world, and yet two thirds of Americans are overweight...we fall prey to heart disease as often as we did thirty years ago, and the War on Cancer has been a miserable failure...these issues all come down to three things: breakfast, lunch and dinner. - T. Colin Campbell, PhD, Biochemist, Researcher, Author, The China Study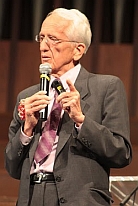 Resources

What does a person need to know about veganism/vegetarianism---the environment---the humane treatment of animals---to make it part of their life?

First of all, we need factual information about where our food comes from, who makes and regulates decisions, and what impact our food choices have on our health, the animals and the planet.
The 2nd thing we need to know then is how to go veg.
EVEN has tried to address both these issues on this site several times over in different categories. It's important enough that it bears repeating in order to bring clarity to a new frame of reference.
Efforts to achieve this change are facilitated by tapping into all the very best websites, books, magazines and videos available.
In this Resources section, we can learn everything we need to know to live healthy, cruelty-free, and meaningful veg lives.
Awareness is bad for the meat business.
Conscience is bad for the meat business.
Sensitivity to life is bad for the meat business.
DENIAL, however, the meat business finds indispensable.
- John Robbins, Diet for a New America

---
Prevent and Reverse Heart Disease
Groundbreaking program backed by the irrefutable results from Dr. Esselstyn's 20-year study proving changes in diet and nutrition can actually cure heart disease!
Heart disease remains the leading cause of death in the United States for men and women. But, as Dr. Caldwell B. Esselstyn, Jr., a former internationally-known surgeon, researcher and clinician at the Cleveland Clinic, explains in this book, it can be prevented, reversed, and even abolished. Dr. Esselstyn argues that conventional cardiology has failed patients by developing treatments that focus only on the symptoms of heart disease, not the cause.
View free by Caldwell B. Esselstyn, Jr.
http://www.heartattackproof.com/media.htm
Free Lectures from Vegetarian Society of Hawaii!!
You can become a "virtual" member of the Vegetarian Society of Hawaii by pointing your web browser to: http://www.vsh.org/videos.htm
There you will find over 75 one-hour lectures by such veggie speakers as: Dan Piraro, Brenda Davis, RD, Joel Fuhrman, M.D., Michael Greger, M.D.,William Harris M.D., Ruth Heidrich, Ph.D., Michael Klaper, M.D., Howard Lyman, John McDougall, M.D. Milton Mills, M.D., Karl Seff, Ph.D., Peter Singer, PhD, John Westerdahl, Ph.D., and many more.
---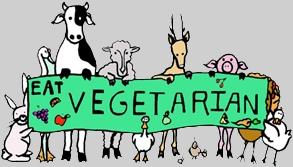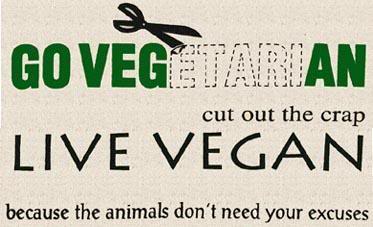 For those who are still merely vegetarian and not yet vegan, I ask, what in heaven's name are you waiting for? - Howard Lyman, No More Bull!
Worthwhile Vegan Blogs - Check Them Out!
Click to enlarge!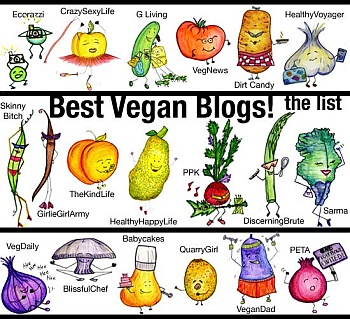 FREE! Receive invitations, announcements, newsletters and more, on local and national events and issues.

Send an email with the word "Subscribe" in the subject line to: eugvegedunet@comcast.net