About EVEN
Exclusive EVEN
Interview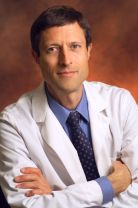 Neal Barnard, MD

President, Physicians Committee for Responsible Medicine (PCRM)
EVEN Interviews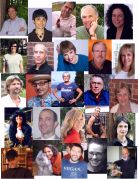 Read ALL of EVEN's Exclusive Interviews

EVEN

Non-violence Compassion Sustainability

--- EVEN - Serving as
a vegan resource
since 2005 ---
EVEN Featured In:
~ 24 Carrot Award (Vegetarians in Paradise)

~ Vegan Awareness Year (Mayoral Proclamation, City of Eugene)

~ American Vegan Magazine (American Vegan Society)

~ Volunteer of the Year (United Way)
Become a Member
Please visit our sponsors!
Click on their logos below.
Veg Spotlight
Shop to Support EVEN

Use AmazonSmile for your purchases and Amazon will donate to EVEN!
Veg Wisdom
Many things made me become a vegetarian, among them the higher food yield as a solution to world hunger. - John Denver
Dr. Ruth Heidrich

Ruth Heidrich, PhD, Vegan Ironman Triathlete, is the winner of 1,000 trophies including 8 Gold Medals in the Senior Olympics, 67 marathons including Boston, New York & Moscow, The Great Wall of China and 3 World Fitness Records at the famed Cooper Clinic in Dallas, TX. Dr. Ruth was named One of the Ten Fittest Women in North America and was nominated by PETA as Sexiest Vegan Alive. She is a breast cancer survivor, her story told in Forks Over Knives. Dr. Heidrich is author of A Race for Life, The CHEF Cook/Rawbook, and Senior Fitness.