About EVEN
EVEN Interviews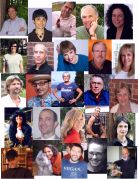 Read ALL of EVEN's Exclusive Interviews

EVEN

Non-violence Compassion Sustainability

--- EVEN - Serving as
a vegan resource
since 2005 ---
As Featured In:
~ 24 Carrot Award (Vegetarians in Paradise)

~ Vegan Awareness Year (Mayoral Proclamation, City of Eugene)

~ American Vegan Magazine (American Vegan Society)

~ Volunteer of the Year (United Way)
Become a Member
Please visit our sponsors!
Click on their logos below.
Veg Spotlight
Shop to Support EVEN

Use AmazonSmile for your purchases and Amazon will donate to EVEN!
Veg Wisdom
Many things made me become a vegetarian, among them the higher food yield as a solution to world hunger. - John Denver
Erin Williams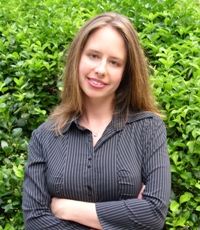 Erin Williams works for The Humane Society of the United States, the nation's largest animal protection organization. She is the co-author of Why Animals Matter: The Case for Animal Protection. The book offers an overview of industries that exploit animals-factory farms, experimentation, entertainment, the pet industry, fur, and sport hunting-and addresses the environmental and social justice effects of animal exploitation.
Erin's concern for animals was sparked as a result of spending much of her childhood on her family's dairy farm in rural Illinois. Over the past dozen years, she's worked or volunteered for a number of animal protection and environmental organizations, from small student groups to international nonprofits.
She's been a wildlife rehabilitator, a campaign director, shelter director for the world's largest rabbit rescue organization, and more. She founded an environmental nonprofit focusing on factory farm issues, and she's taught numerous classes and workshops focusing on animal protection, the environment, and social justice.
Publishers Weekly calls Why Animals Matter "a tough but fair-minded revelation of how mass production of animals for food and other purposes results in cruelty that usually remains hidden from sight." And VegNews praises the book as "a compelling resource that is certain to widen our circle of compassion."