About EVEN
Exclusive EVEN
Interview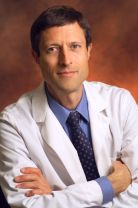 Neal Barnard, MD

President, Physicians Committee for Responsible Medicine (PCRM)
EVEN Interviews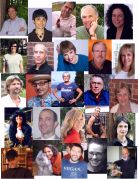 Read ALL of EVEN's Exclusive Interviews

EVEN

Non-violence Compassion Sustainability

--- EVEN - Serving as
a vegan resource
since 2005 ---
Veg Wisdom
The 1950's American dream of owning a mink coat is as dead as the 60 mink killed to make that coat. - Trish Donnally
EVEN Featured In:
~ 24 Carrot Award (Vegetarians in Paradise)

~ Vegan Awareness Year (Mayoral Proclamation, City of Eugene)

~ American Vegan Magazine (American Vegan Society)

~ Volunteer of the Year (United Way)
Become a Member
Please visit our sponsors!
Click on their logos below.
Veg Spotlight
Shop to Support EVEN

Use AmazonSmile for your purchases and Amazon will donate to EVEN!
Veg Wisdom
Many things made me become a vegetarian, among them the higher food yield as a solution to world hunger. - John Denver
Holiday Cooking Demos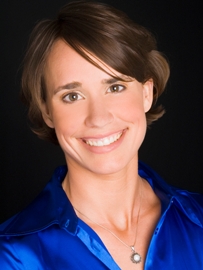 Ginger Carlson
Ginger Carlson is a teacher, educational consultant and longtime vegetarian who has taught many children's cooking classes over the years. Ginger's work has been seen in Mothering Magazine, Natural Family Magazine, VegNews magazine, VegFamily and Vegetarian Baby. She writes the regular column "The Wondershop: Building Creative Thinkers" for regional parenting magazines and is the author of the book Child of Wonder (due out in early 2008). She is currently working on a vegetarian cookbook for families seeking fun and bonding in the kitchen while "thinking outside the recipe". Watch Ginger demo her marvelous vegan salad rolls!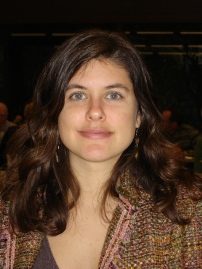 Liz Howard
Elizabeth Howard is The Raw-Raw Girl living in Eugene, Oregon serving the community gourmet raw foods and offering nutritional instruction through workshops, demonstrations and personalized nutritional consultations. A native of Fredericksburg, Virginia, she first began learning about the importance of nutrition in the healing process during an independent study project at age 17. She has followed the path of vegetarianism, primarily veganism, through much of her twenties. She has since launched a new career in food preparation, education and nutrition, and received certifications from The Raw Vegan Network and Optimum Health Institute for raw cheffing, raw nutrition, and raw lifestyle coaching. She received her Practitioner certification from the Nutritional Therapy Association. Today, she incorporates a large percentage of raw foods into her diet. She focuses on demonstrating raw foods cuisine preparation and providing personalized nutritional consultations. Come see Liz whirrr up nutricious fresh nut mylks!
Winter Hose
Photo coming soon!
Winter Hose has been vegan for fifteen years. In Eugene, he has cooked for Morning Glory Cafe and Sundance Natural Foods. He is currently the head chef at Ratatouille, a brand new organic, seasonal vegetarian (almost entirely vegan) restaurant. His cooking philosophy: "Eating food out of your backyard tastes better." Don't miss his tantalizing pizzettas!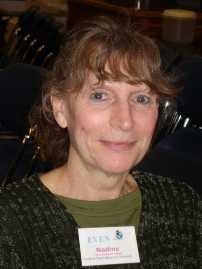 Nadine Peterson
Nadine Peterson was born in Fargo, ND and was raised here in Eugene, OR. She spent over 16 years in the Chicago area before relocating back to Eugene. Nadine has been vegetarian for over 20 years, the last ten being vegan. One of our dedicated volunteers, everyone knows her as EVEN's "Optimystic Vegan" who made her vegan cooking debut on KVAL News in 2006. She is going to demo a delicious vegan lasagna with only 4 ingredients!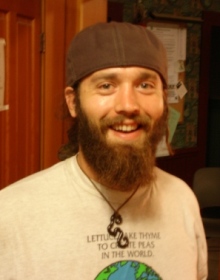 Nick Kress
Nick was born and raised in Wisconsin and moved to Eugene in 2002. He has six years experience as a chef in Wisconsin and Colorado before he was veg. He turned veg eight years ago and turned vegan three years ago and has never looked back. All of you may know Nick from Nick'Snacks, and he has been one of our loyal volunteers bringing various yummy vegan snacks to EVEN's monthly gatherings for the past 3 years! He will be whipping up, right before our eyes, a special vegan dessert for all of us. Nick is glad to show us how---in a few short, simple steps---you can make your holiday baking easier!