About EVEN
Exclusive EVEN
Interview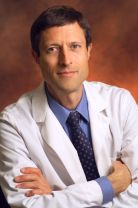 Neal Barnard, MD

President, Physicians Committee for Responsible Medicine (PCRM)
EVEN Interviews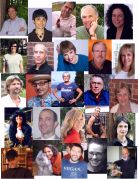 Read ALL of EVEN's Exclusive Interviews

EVEN

Non-violence Compassion Sustainability

--- EVEN - Serving as
a vegan resource
since 2005 ---
EVEN Featured In:
~ 24 Carrot Award (Vegetarians in Paradise)

~ Vegan Awareness Year (Mayoral Proclamation, City of Eugene)

~ American Vegan Magazine (American Vegan Society)

~ Volunteer of the Year (United Way)
Become a Member
Please visit our sponsors!
Click on their logos below.
Veg Spotlight
Shop to Support EVEN

Use AmazonSmile for your purchases and Amazon will donate to EVEN!
Veg Wisdom
Many things made me become a vegetarian, among them the higher food yield as a solution to world hunger. - John Denver
Dr. John Gobble, DrPH, RD, LD, CHES

Dr. John E. Gobble is owner and founder of Medical Nutrition Therapy Northwest and a provider of disease management and therapeutic lifestyle change counseling. He earned a Doctor of Public Health (DrPH) in Preventive Care and a Master of Public Health (MPH) in both Public Health Nutrition and Health Education from Loma Linda University School of Public Health. He is a Registered Dietitian (RD), a Licensed Dietitian (LD) in the state of Oregon, a Certified Health Education Specialist (CHES), and a certified Health/Fitness Instructor by the American College of Sports Medicine.
Dr. Gobble has been a nutritionist and health promotion specialist for nearly 25 years. He was the director of a therapeutic lifestyle and nutrition program for treating heart disease, diabetes, and obesity at Enton Medical Centre in Surrey, England. More recently, he designed and managed lifestyle research in collaboration with James Rippe, MD, of the Center for Clinical Lifestyle Research in Shrewsbury, Massachusetts. He's designed many other programs to identify risk and motivate health behavior change.
Dr. Gobble has the skill and expertise to provide Medical Nutrition Therapy for a wide range of conditions. Dr. Gobble is a public speaker and motivator of behavior change, an experienced teacher, and a therapeutic lifestyle counselor.