About EVEN
Exclusive EVEN
Interview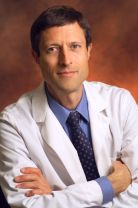 Neal Barnard, MD

President, Physicians Committee for Responsible Medicine (PCRM)
EVEN Interviews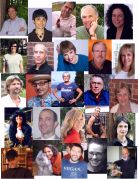 Read ALL of EVEN's Exclusive Interviews

EVEN

Non-violence Compassion Sustainability

--- EVEN - Serving as
a vegan resource
since 2005 ---
EVEN Featured In:
~ 24 Carrot Award (Vegetarians in Paradise)

~ Vegan Awareness Year (Mayoral Proclamation, City of Eugene)

~ American Vegan Magazine (American Vegan Society)

~ Volunteer of the Year (United Way)
Become a Member
Please visit our sponsors!
Click on their logos below.
Veg Spotlight
Shop to Support EVEN

Use AmazonSmile for your purchases and Amazon will donate to EVEN!
Veg Wisdom
Many things made me become a vegetarian, among them the higher food yield as a solution to world hunger. - John Denver
Joshua Ploeg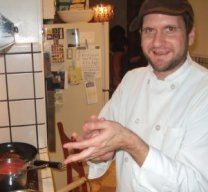 Joshua Ploeg is a Sacramento-based touring vegan and vegetarian chef. He travels the country on transit with only his knives in tow, cooking for dinner parties, classes, cooking demonstrations and music shows several months out of the year. He has written three self-made cooking books including Something Delicious This Way Comes: Spellbinding Vegan Cookery, Twelve Knights in My Kingdom, and Dutch Much and the little pink cookzine Fire & Ice. He was a Food Columnist for the Brooklyn-based vegan magazine Satya from 2003-2007, and currently writes a vegan cooking column for Sacramento's Midtown Monthly.
Josh operated a private cafe in his living room in Seattle in 1999, where he experimented with his unique cooking style, and he continues to cook for and assist with both public and private vegan events. From time to time he also fronts "The Rock and Roll Cooking Show", a rock band that performs along with his cooking demonstration and at least a song or two is usually inspired by the delicious vegan recipes which the audience eventually gets to devour! He always brings this fun spirit to his cooking, whether it is a wedding reception, business lunch or cooking class. Joshua has been developing unique vegan recipes, performing with food, and hosting dinner parties for over 10 years.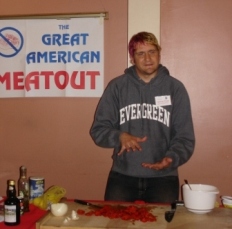 "Punk rock's answer to Rachel Ray!" Emagazine, Econoculture
Contact Joshua at thetravelingchef@gmail.com and visit his blog at joshuaploeg.blogspot.com
You can buy Joshua's cookbooks and zines at: www.buyolympia.com and www.microcosmpublishing.com
PESTO-STUFFED MUSHROOM CAPS
1/4 C. Tofutti Cream Cheese
1/2 C. toasted pine nuts
4 crushed garlic cloves
juice of one lemon
2 TB chopped onion
3 TB olive oil
2 TB sage leaves (fresh)
1/2 C basil
1 tsp. flour

Puree all the above ingredients [except mushrooms!] with salt and pepper to taste, and set aside.

12-24 (depends on size) mushrooms of choice
Wash mushrooms and remove the stems. Stuff the caps with pesto mixture and place them on a lightly-greased baking sheet. Drizzle with olive oil, sprinkle with a little salt and pepper and bake at 350 degrees for 20 minutes.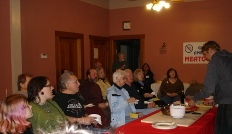 CANNELINI-TOMATO BRUSCHETTA (with greens!)
1 C cannelini beans, cooked and drained
2-3 diced tomatoes
2 minced garlic cloves
1/4 mixed minced herbs
1 small head of greens, chopped
lemon juice, salt, pepper and paprika to taste
several Tbsp balsamic vinegar
1 small onion mixed with olive oil to saute
1 baguette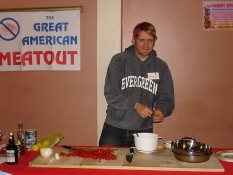 Saute greens in a few Tbsp of olive oil with onion, some salt and pepper and a little lemon juice. Cover and cook for 10 minutes. Add a little liquid, if necessary, and finish cooking until tender. Mix with other ingredients and allow to cool.

Slice baguette and toast the rounds on a pan with a sprinkle of olive oil and salt. Bake at 400 degrees for 10 minutes. Place beans and greens mixture on top of the rounds and enjoy.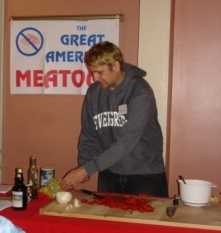 SCALLION VEGAN CREAM CHEESE-ROASTED RED PEPPER ROLLS
1 C vegan/tofutti "cream cheese" or your favorite recipe for same
1 pressed garlic clove
1/2 C minced scallions
2-3 Tbsp. olive oil and/or Earth Balance
salt and pepper to taste
1 Tbsp. white balsamic vinegar
juice of 1/2 lemon
Mix ingredients together (except for bell peppers) and chill overnight.

Coat the peppers in a little oil, salt and pepper and place on a baking sheet at 375 degrees for around 25 minutes. Then let them cool in a paper bag, remove the stem and seeds, black spots/skin if you want to and cut them into strips. Cut into strips.
Spoon mixture onto pepper strips and roll up for some nice hors d'oeuvres.