About EVEN
EVEN Interviews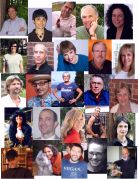 Read ALL of EVEN's Exclusive Interviews

EVEN

Non-violence Compassion Sustainability

--- EVEN - Serving as
a vegan resource
since 2005 ---
As Featured In:
~ 24 Carrot Award (Vegetarians in Paradise)

~ Vegan Awareness Year (Mayoral Proclamation, City of Eugene)

~ American Vegan Magazine (American Vegan Society)

~ Volunteer of the Year (United Way)
Become a Member
Please visit our sponsors!
Click on their logos below.
Veg Spotlight
Shop to Support EVEN

Use AmazonSmile for your purchases and Amazon will donate to EVEN!
Veg Wisdom
Many things made me become a vegetarian, among them the higher food yield as a solution to world hunger. - John Denver
Katie Cantrell

Katie Cantrell is a UC Berkeley graduate and former president of the Berkeley Organization for Animal Advocacy. She founded the Factory Farming Awareness Coalition in 2010 to educate people about the ecological and social justice hazards of industrial meat production in the United States. Katie has delivered over 150 presentations on factory farming, and her presentation has been used as a resource by food justice activists across the country.
The Factory Farming Awareness Coalition (FFAC) is an educational non-profit dedicated to empowering consumers to help animals, the environment, and our own health through our daily food choices. FFAC's 30-minute presentation provides a holistic overview of the many impacts of factory farming. The presentation is a must-watch for people who care about people, for people who care about the environment, and for people who like seeing cute animal pictures.
Since its inception in 2010, FFAC has trained 40 presenters to give presentations to classes, churches, community organizations, and businesses. FFAC also won free advertising on San Francisco's public transit system, which brought the message of Meatless Mondays to over 300,000 people per day.
For more information, please visit www.ffacoalition.org or find us on Facebook and Twitter @ffacoalition


---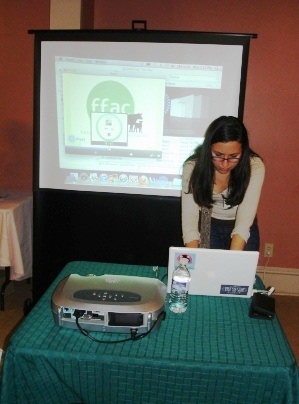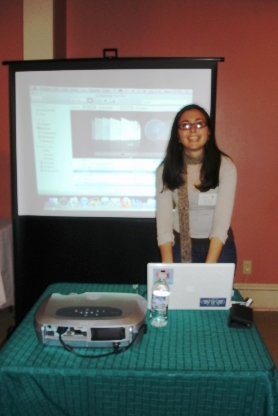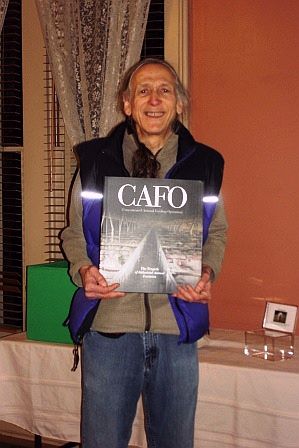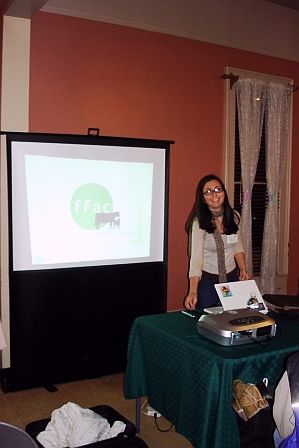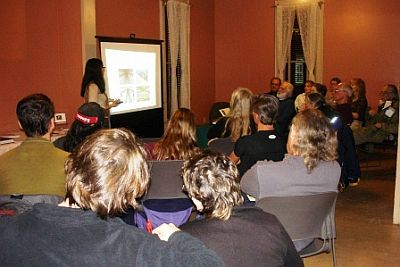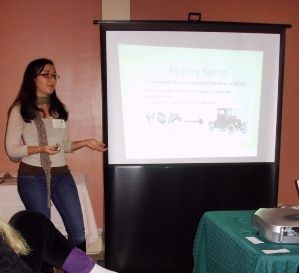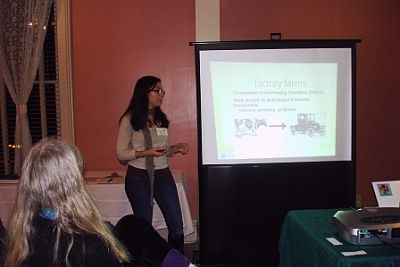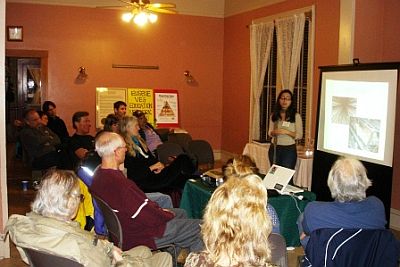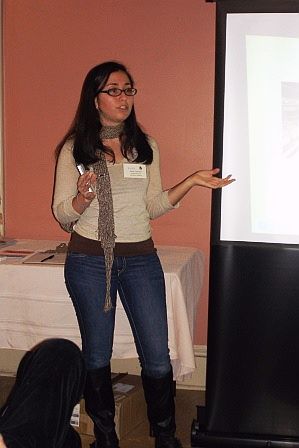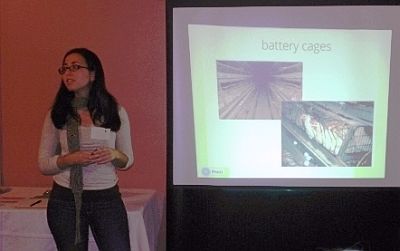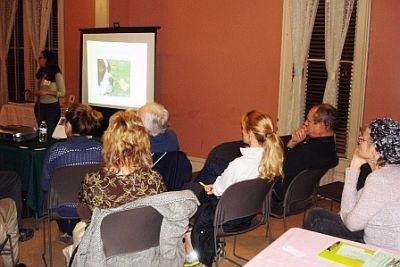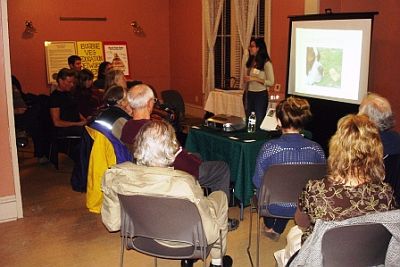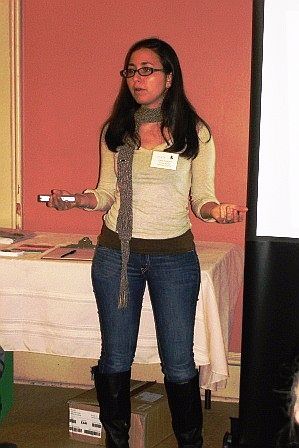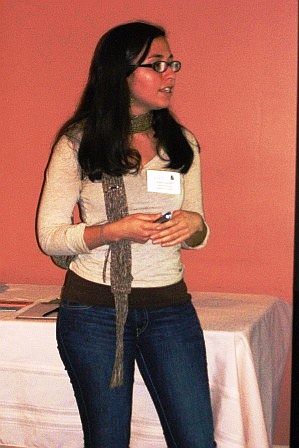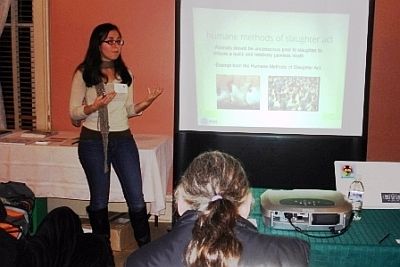 If you missed Katie's wonderful and informative presentation, Hidden In Plain Bite: The Impact of Factory Farming, see it HERE.