About EVEN
Exclusive EVEN
Interview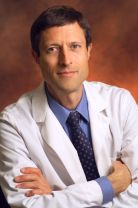 Neal Barnard, MD

President, Physicians Committee for Responsible Medicine (PCRM)
EVEN Interviews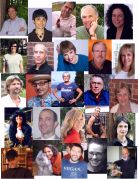 Read ALL of EVEN's Exclusive Interviews

EVEN

Non-violence Compassion Sustainability

--- EVEN - Serving as
a vegan resource
since 2005 ---
EVEN Featured In:
~ 24 Carrot Award (Vegetarians in Paradise)

~ Vegan Awareness Year (Mayoral Proclamation, City of Eugene)

~ American Vegan Magazine (American Vegan Society)

~ Volunteer of the Year (United Way)
Become a Member
Please visit our sponsors!
Click on their logos below.
Veg Spotlight
Shop to Support EVEN

Use AmazonSmile for your purchases and Amazon will donate to EVEN!
Veg Wisdom
Many things made me become a vegetarian, among them the higher food yield as a solution to world hunger. - John Denver
Think and Go Veg

There's nothing very mysterious about veganism once you understand it. Think and Go Veg is designed to give new vegans all the information they need about how to make this healthful and compassionate transition. Topics covered: What is Veganism? Why Be Vegan? How to Go Veg? What to Eat, Where to Shop, What to Buy, What to Make. These customized Think and Go Veg workshops are limited in size in order to personally address all the questions and issues brought to the table. Sign up early, registration is limited, but the workshop is free! Don't miss this great opportunity to turn the world around. Your world. Our world. You can make a difference. Just Think and Go Veg.