Page 8
EVEN News Blog
---

United Way Nominates Lin Silvan
for Volunteer of the Year Award
Hundreds of Eugeneans were introduced to EVEN and its vegan education and outreach efforts when United Way honored Lin Silvan at their Annual Volunteer of the Year Award luncheon at the Eugene Hilton on April 19, 2012. Donating hundreds of hours per month, all unpaid, since 2005, it was encouraging and heartwarming to have a group like United Way recognize EVEN's efforts.
Lin was in a category called "Essentials for Life" which was the category that emphasizes education and information that helps others.
This is what they said when they announced the nomination:
Lin Silvan is Founder and Executive Director of EVEN, the Eugene Veg Education Network. EVEN has been serving as a vegan resource since 2005 offering information and assistance to those interested in the benefits of a plant-based diet.
Since 2005, Lin has reached tens of thousands with information and guidance to help them transition to a healthful, compassionate, and eco-conscious lifestyle. Lin has become the vegan voice within the community helping to show the connection between diet, sustainability, health, peace, and compassion for the animals.
Lin works more than full-time, volunteering all of her time and energy to vegan education and outreach. She answers email inquiries, hosts speakers for educational presentations, tables and leaflets to distribute vegan material, writes relevant e-newsletters, and maintains an active and informative website. In the past year alone, she has donated over 2,400 hours, and has done so since 2005, volunteering 2,000 to 3,000 hours per year.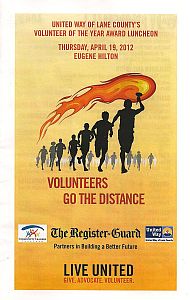 Of all the ways she could be spending her retirement, there is none for which she has a greater passion and drive than to advocate for the animals, for the planet, and for the natural health to which our bodies are always aspiring. Lin is well known locally and nationally for her determined and steadfast contributions toward creating a better planet.
As part of EVEN's charter, Lin continuously helps and actively supports other local businesses and individuals working toward similar goals.
Robert Jacobucci says, "Lin is determined and tenacious in achieving EVEN's goals. EVEN owes its existence and direction to Lin, one extremely dedicated individual. Because of her commitment and drive, EVEN has made substantial inroads in the vegan community locally and beyond."
Before founding EVEN, Lin spent many volunteer hours in other non-profit pursuits as a Foster Parent, a Master Recycler, and working with Habitat for Humanity.
Lin is an excellent example of what can be accomplished with minimal resources, enthusiasm and a generosity of spirit.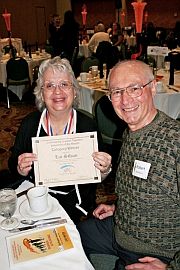 Although not the final winner, Lin was thrilled that veganism was made center stage for such a large, community-minded audience. EVEN and its website have been receiving a lot of attention ever since. As more people are introduced to the benefits that a vegan lifestyle offers, we will have a win-win-win! Win for the animals, win for the planet, and win for individual health.
The tide is turning!
EVEN News Blog---EVEN News Blog---EVEN News Blog---EVEN News Blog---EVEN News Blog

Betting Better Fake Chicken
Will Be As Good As the Real Thing
Beyond Meat, a new company based in Maryland, has come up with an alternative to chicken meat that it claims is a dead ringer for the real thing. And unlike other meat alternatives on the market, this one aims to be cheap as well as tasty. Read more at NPR's Morning Edition, 5/17/12.
Source: United Poultry Concerns
EVEN News Blog---EVEN News Blog---EVEN News Blog---EVEN News Blog---EVEN News Blog

The Truth About Feather Hair Extensions
by United Poultry Concerns
If you are thinking about buying a feather hair extension or any other feather or "down" product, please read this first.
Feather hair extensions are being sold as a fashion ornament, but what is the reality behind these feathers? Do ornamental feathers just "fall off" the birds? The answer is No.
EVEN News Blog---EVEN News Blog---EVEN News Blog---EVEN News Blog---EVEN News Blog

United Poultry Concerns Celebrates
International Respect for Chickens Day
Advocacy Group Urges People to "Give a Cluck for Chickens!"
May is International Respect for Chickens Month and May 4 is International Respect for Chickens Day.
United Poultry Concerns launched International Respect for Chickens Day in 2005 to celebrate chickens and protest the bleakness of their lives in farming operations. On Saturday May 5 United Poultry Concerns leafleted at the White House from Noon to 3pm displaying our banner of a beautiful mother hen and her baby chick proclaiming "What Wings are For!"
Chickens are vibrant birds who evolved in the tropical forests of Southeast Asia and the rugged foothills of the Himalayan Mountains. Today, billions of chickens are locked in dark, airless, industrial sheds choking with ammonia fumes and contaminating bacteria. They are painfully crippled and sick with respiratory infections and intestinal diseases. According to Poultry World, "Disease-causing organisms are ubiquitous in poultry-producing facilities all around the world."
"Our message is simple," says United Poultry Concerns President Karen Davis. "Be kind to chickens. Don't eat them. Discover the variety of all-vegetarian, vegan foods and cooking ideas. Tell your family and friends how much chickens suffer in industrial farming and how cheerful and loving chickens are when they are treated with compassion and respect."
EVEN News Blog---EVEN News Blog---EVEN News Blog---EVEN News Blog---EVEN News Blog

Pink Slime and Mad Cow Disease:
Coming to a Burger Near You
by John Robbins
After ABC World News with Diane Sawyer reported that 70 percent of U.S. supermarket ground beef contains pink slime, and that it is often labeled "100% ground beef," USDA Secretary Tom Vilsack held a press conference. There's nothing wrong with pink slime, he said, except the unfortunate name. That night, Jon Stewart offered his help. He suggested that, instead, consumers adopt the term "ammonia-soaked centrifuge-separated byproduct paste.
The beef industry shot back, saying the proper term is "lean finely textured beef" and suggesting it simply be called "LFTB." The following night, Stephen Colbert agreed. "Yes, LFTB," he said, "because our beef now has so many hormones, it's a member of the transgender community." >> MORE

EVEN News Blog---EVEN News Blog---EVEN News Blog---EVEN News Blog---EVEN News Blog

The Great Shame
The U.S. is one of the last countries on the planet that conducts cruel experiments on chimpanzees. Help end this shameful practice now!
Sadly, more than 900 of these remarkable beings are imprisoned in U.S. laboratories, where they are forced to endure decades of invasive procedures as well as fear, loneliness, and pain. This hellish experience leaves lifelong emotional scars on chimpanzees, and many of them resort to self-mutilation or suffer from depression and other psychological disorders after experiencing the trauma of having their minds and bodies violated.
Despite international criticism, the U.S. remains the only nation in the industrialized world that continues to conduct invasive experiments on chimpanzees. >> MORE

EVEN News Blog---EVEN News Blog---EVEN News Blog---EVEN News Blog---EVEN News Blog

No Happy Cows
Dispatches from the Frontlines
of The Food Revolution
John Robbins is widely considered one of the most eloquent and powerful spokespersons in the world for a sane, ethical, and sustainable future. The bestselling author of Diet for a New America and The Food Revolution, he has continued his observations and investigations into food politics and food-related issues of the day in his popular Huffington Post column.
"There are no happy cows in modern industrialized agriculture."
No Happy Cows: Dispatches from the Frontlines of the Food Revolution, is a collection of his most recent columns along with never before published material. Robbins gives you potent and useful information on hot topics like:
If you care about global warming, chew on this: Cows impact our climate more than cars. What's the most climate-friendly diet?
Recent reports say soy is toxic. Is it true? What's the real story?
Are Factory Farms becoming biological weapons factories?
and many more!
In No Happy Cows, Robbins' provocative observations about food politics and eating more consciously give you potent tools to take positive action for a healthier life and a healthier world.
EVEN News Blog---EVEN News Blog---EVEN News Blog---EVEN News Blog---EVEN News Blog

Hungry for Change
Do the foods we eat keep us stuck
in the diet trap?
Hungry for Change exposes shocking secrets the diet, weightloss and food industry don't want you to know about. Deceptive strategies designed to keep you craving more and more.
Hungry for Change helps you discover:
How to navigate your supermarket - what to buy and what to avoid;
The real truth behind "Diet", "Sugar-Free" and "Fat-Free" products;
How to overcome food addictions and cravings;
Why fad diets dont work;
What food additives to avoid and how to read labels;
What is fat and cellulite, and how do we get rid of it for good;
The most effective detox and cleansing strategies, and
How to eat for clear eyes, glowing skin and healthy hair.
Find out what's keeping you from having the body and health you deserve and how to escape the diet trap forever.
Featuring interviews with best selling health authors and leading medical experts plus real life transformational stories from those who know what it's like to be sick and overweight.
Learn from those who have been there before and continue your health journey today.
Amid much anticipation the doors are now open to the 'Hungry For Change' Free Worldwide Online Premiere! You can watch the trailer for the film online here:

Hungry for Change
We have spent the last 18 months living and breathing this film and are more excited than ever to be bringing this transformative message to the world!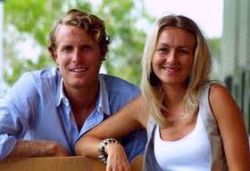 In good health,

James & Laurentine
Producers: 'Hungry For Change' & 'Food Matters'

www.hungryforchange.tv
enquiries@foodmatters.tv
EVEN News Blog---EVEN News Blog---EVEN News Blog---EVEN News Blog---EVEN News Blog

Seeing Through the Meat Industry's Smoke & Mirrors
By Nathan Runkle, Mercy for Animals
New York Times best-selling author Kathy Freston has written a powerful opinion piece highlighting the hazards of meat consumption and the many health benefits of vegetarian diets. Titled Meat is the New Tobacco, Freston's commentary on the Huffington Post draws intriguing parallels between the tobacco and meat industries.
Why does Ms. Freston think that eating a chicken wing should be considered "the health equivalent" of smoking a cigarette? Consuming meat, eggs, and dairy products leads to the three biggest killers in this country: heart disease, cancer, and stroke. Researchers like Dr. Caldwell Esselstyn of Forks Over Knives fame have even found that heart disease can be reversed through a healthy, plant-based diet.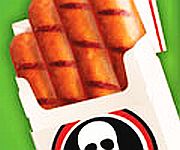 Freston also compares the tobacco industry's failed attempts to downplay the dangers of smoking to the efforts of today's pro-factory farming interests to keep consumers in the dark about the egregious cruelty, environmental destruction, and health risks of meat production and consumption. "[T]he evidence is in and it continues to grow: animal products kill a lot more Americans than tobacco does," says Freston.
Thankfully, it's never been easier to safeguard our health and prevent the suffering of billions of animals in factory farms and slaughterhouses. Please visit ChooseVeg.com for recipes and tips on adopting a healthy and humane vegan diet.
Source: Mercy for Animals
EVEN News Blog---EVEN News Blog---EVEN News Blog---EVEN News Blog---EVEN News Blog
Attention! Update on Ag-Gag Bills - What You Should Know and What You Can Do
Good News And Bad News On State "Ag-gag" Bills
Undercover investigators and journalists have successfully exposed horrific cruelty in the animal agriculture industry. Instead of improving conditions for animals and workers, "Big Ag" is drawing a curtain over their dirty operations with whistleblower suppression legislation - "ag-gag" bills. These bills make it illegal to document with video or photos any animal agriculture operations. This is a blatant violation of free speech rights and an attack on brave activists and journalists who risk their personal safety to expose the horrible cruelty of factory farms.
Ten states have introduced ag-gag legislation. Iowa passed an ag-gag bill earlier this month. While this is the first such bill to pass in a few years, it is not the first ever. Kansas, Montana and North Dakota passed similar legislation a few years ago. However, the recent Iowa bill sets a bad precedent for the other bills moving through the states. Utah's bill passed the House and Senate and is on the governor's desk - we want a veto. If you are a Utah resident, please tell the governor to veto this bill.
If he doesn't veto the bill within the next two weeks, it automatically becomes law.
There is some good news. Ag-gag bills in Florida, Indiana and Illinois all failed. Tennessee's is expected to die in committee soon. Other states are pending, but there is no swift movement - a good sign. IDA is part of a large coalition of groups monitoring these dangerous bills, and we will continue to inform you of any action you can take.
Ag-gag legislation is being condemned by freedom of speech groups as unconstitutional. It is designed to keep consumers and the public in the dark about what is really going on in factory farms. The public has the right to know about illegal and unethical practices on farms including food safety issues, environmental degradation, and blatant animal abuse. Lawmakers should be holding animal agribusiness accountable for cruelty - not preventing the public from viewing it.
The Good, the Bad, and the Ugly: Ag-Gag Bills Hit Roadblocks in Illinois and Indiana, Move Forward in Utah
By Nathan Runkle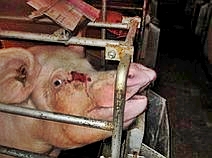 On Wednesday, Mercy For Animals and other major animal protection organizations praised the Illinois Judiciary Law Committee for tabling anti-whistleblower legislation known as H.B. 5143.
Much like the harmful and unconstitutional law that recently went into effect in Iowa, H.B. 5143 sought to criminalize those who expose animal abuse, unsafe working conditions, environmental destruction, and other illegal and unethical activities on farms. Tabling the bill essentially removes it from consideration.
Thankfully, similar whistleblower-suppression legislation in Indiana -- S.B. 184 -- has also been halted after dying in committee last week.
"We applaud Illinois and Indiana legislators for listening to the will of the people and abandoning these dangerous and ill-conceived bills, rather than caving to the corrupt motives of the factory farming lobby," said MFA's Executive Director Nathan Runkle. "Truth and transparency in food production are vital to the integrity of our nation's food supply," he added.
While we're heartened by the decisions made by the Illinois Judiciary Law Committee and the Indiana legislature, we're disappointed that the Utah state legislature has apparently bowed to the pressure of corporate factory farming interests by passing anti-whistleblower legislation known as H.B. 187.

At a recent press conference held in Salt Lake City, MFA screened video footage from undercover investigations to illustrate the pressing need for whistleblowers. Speaking out against H.B. 187, Runkle explained that it serves as "a thinly veiled" attempt to shield animal abusers from public scrutiny. "This bill is dangerous, and an outrage, and we urge Governor Herbert to veto it," he stated.
EVEN News Blog---EVEN News Blog---EVEN News Blog---EVEN News Blog---EVEN News Blog

Jason Mraz Says Vegan Diet Makes Him a Better Lover
Musician Praises Plant-based Lifestyle for Making His Body Better in All Areas.
Jason Mraz has tried a variety of healthy diets over the years, but it appears that veganism is currently the one giving him the best return on health and performance.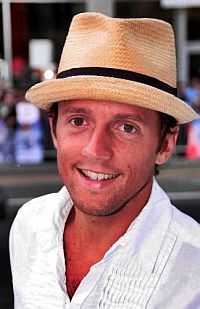 The "I'm Yours" singer, who lives on a solar-powered avocado farm outside San Diego, recently blogged about the changes he's seen and felt since going vegan four months ago — with some thoughts a bit more private than others.
"...feeling stronger, fitter, healthier and more productive," he writes. "I ride longer distances on my bike, can do more pull-ups than ever, and my brain seems to have a larger capacity for new projects, problem solving, songwriting and fielding random questions. My health and strength make me a better performer and all that combined gives me more confidence to go out in the world and shine my light. It also makes me a lot better in bed. Just sayin..."
The 34-year-old goes on to urge people to check out the documentary "Forks Over Knives" if they're interested in learning more about adopting a plant-based diet. "It's a life changer," he adds. "You can get all the protein you need from greens, quinoa, and hemp seed."
Such praise linking veganism to better performance under the sheets coincides perfectly with a new video called "Forks Over Knives" highlighting such benefits.
Source: Mother Nature Network

Forks Over Knives
EVEN News Blog---EVEN News Blog---EVEN News Blog---EVEN News Blog---EVEN News Blog

Carnism - The Psychology of Eating Meat
by Melanie Joy, PhD, EdM, Author of Why Do We Love Dogs, Eat Pigs and Wear Cows?
Melanie Joy makes the intellectual case for us to act human. Even if you have been offended by the "animal rights" subject in the past, don't miss this presentation. Send it on to your friends.




>> MORE
Source: McDougall Advanced Study Weekend February 2012

EVEN News Blog---EVEN News Blog---EVEN News Blog---EVEN News Blog---EVEN News Blog

Eating Vegan on a Budget
Whether you're a student, a parent raising a family on a tight budget, or someone just trying to save a buck, a vegetarian diet can be a money-saver as well as a life-saver.
As mock meats and soy milk have grown in popularity and become more commonplace (they are now available in grocery stores everywhere), prices have dropped and will likely continue to do so.
Aside from these products, there are plenty of other delicious and nutritious vegan options that will save you money. >>MORE
EVEN News Blog---EVEN News Blog---EVEN News Blog---EVEN News Blog---EVEN News Blog

Starch: The Traditional Diet of People
Have you had your rice today?
This Chinese greeting—the equivalent of our how are you?—reminds us that, for the Chinese, whether or not you've eaten rice is the ultimate measure of well-being. Rice is that essential to the Chinese diet. Throughout most of Asia, the average person eats rice two to three times daily. Rice is also an important food in the Middle East, Latin America, Italy, and the West Indies. After corn it is the second most produced food worldwide, and the world's single most important source of energy, providing more than 20 percent of calories consumed by humans around the globe.
In China, the word for rice and food are one and the same. Likewise, in Japan the word for cooked rice also means "meal." Bud-dhists refer to grains of rice as "little Buddhas," while in Thailand the call that brings the family to the table is "Eat rice." In India, the first food a new bride offers her husband is not cake but rice. It is also the first solid food that will be offered to her baby.
EVEN News Blog---EVEN News Blog---EVEN News Blog---EVEN News Blog---EVEN News Blog

Make Some Noise
A Guide to Helping Animals
Every day, animals suffer in silence, waiting to be abused and killed in slaughterhouses, on fur farms, and in laboratories. It's up to us to take a stand and use our voices to help them. It's a big responsibility, but there are many small ways that you can speak up for animals.

Make Some Noise
---
It only takes a moment to change the life of an animal facing abuse and exploitation. Find Your Voice.
Every day, animals lose their lives in awful ways. From the factory farm to the dinner table, they are mutilated, crammed into cages, and killed in painful ways. They are shackled, beaten, and forced to perform for entertainment. They are poisoned and blinded in experiments. And they are skinned alive for fashion. They suffer, yet they cannot ask for the abuse to stop. That's up to us. Pledge never to be silent in the face of abuse and exploitation.

Find your voice—here and now.
EVEN News Blog---EVEN News Blog---EVEN News Blog---EVEN News Blog---EVEN News Blog

Quick and Easy
Low-Cost Vegan Menus
By Reed Mangels, PhD, RD
Many of us would like to spend less time cooking. If you know what to buy and have some quick-to-prepare ideas, you can have "convenience food" on a budget. We've developed menus using a combination of easy-to-fix meals that are quick, inexpensive, and healthful. >>MORE

EVEN News Blog---EVEN News Blog---EVEN News Blog---EVEN News Blog---EVEN News Blog

Chickens Deserve Compassionate Care
[Regarding the 2/23/12 Metro article "Laying the groundwork for backyard hens"]
I speak as a person who has rescued, rehabilitated and cared for chickens, in Maryland and Virginia, for 25 years, since 1987.
Keeping chickens properly involves work. It involves daily cleaning of coops, water and food bowls.
It requires good veterinary care for birds who become ill with treatable respiratory illnesses and other infections to which chickens are susceptible. It requires worming and other medications.
It also involves money. Of utmost importance to chicken keepers is interest in the chickens themselves, not just their eggs.
People who view chickens and other living beings as mere utilitarian organisms for their own selfish uses and who are unable to show compassion and respect for the animals in their care should not keep chickens or any other animals.
Chickens are highly sociable birds. They are keenly sensitive to the attitudes expressed toward them and to the treatment they receive from those upon whom they are forced to depend.
Chickens are not mere "objects" to extract body parts from. They are naturally cheerful, friendly and enthusiastic individuals deserving of the same compassionate attention as one's beloved companion dog or cat.
Karen Davis, Machipongo, Va.
Karen Davis is president of United Poultry Concerns
EVEN News Blog---EVEN News Blog---EVEN News Blog---EVEN News Blog---EVEN News Blog

Paula Deen Suffers from Easily Curable Diabetes
by Dr. John McDougall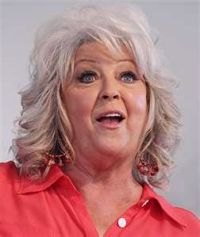 Popular Food Network host Paula Deen recently made national headlines when she revealed that she has been living with type-2 diabetes and has made a deal to promote the diabetes drug, Victoza. In writing this article, I have been watching some of her past cooking shows online, and to me she appears to be very warm, friendly, and grandmotherly. Her personality is similar to that of thousands of patients I have gotten to know throughout my medical career.
Not coincidentally, however, her obesity and type-2 diabetes are as commonplace as her cooking style.
The ingredients that Paula Deen uses are the very same ones used by other chefs on various cooking channels. For less then $5 and a few minutes spent in a drive-thru, you can buy Deen-style dishes at any fast food restaurant. What could be more fattening and diabetogenic (causing diabetes) than a Wendy's Baconator Double with two quarter-pound patties topped with juicy bacon in between a toasted and buttered bun, topped off with mayo, ketchup, and American cheese?




>> Read MORE and watch VIDEO
EVEN News Blog---EVEN News Blog---EVEN News Blog---EVEN News Blog---EVEN News Blog

Practice What You Preach
by Ashley Palmer
Is this really how we should treat God's creatures?
Is this the message of love and compassion that we should be living?

When God gave us "dominion" over animals, it became our responsibility to be their protectors, not their tormentors.
>> MORE
EVEN News Blog---EVEN News Blog---EVEN News Blog---EVEN News Blog---EVEN News Blog

Tell Walmart: Don't Sell Monsanto's Genetically-Modified Sweet Corn
Unlabeled - Untested - Unsafe
This spring, Monsanto's GMO sweet corn -- their first product for direct human consumption -- will be getting planted for the first time.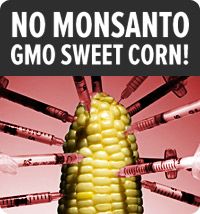 Then it will be sold, unlabeled, in a grocery store near you.
What would it take to stop it? It would take the largest food retailer in the country rejecting Monsanto's untested, potentially toxic corn.
In response to pressure from more than 250,000 CREDO Activists and others last fall, Trader Joes, Whole Foods and General Mills, all committed not to sell Monsanto's sweet corn.
But not Walmart.
Walmart, wrote to us that "nothing is more important than the safety and satisfaction of our customers." But that's just not consistent with selling this unlabeled GMO sweet corn, which contains three genetic modifications -- including the insecticide Bt -- and hasn't been tested to prove it is safe for humans to eat.
Walmart could make a powerful statement for consumer safety by rejecting Monsanto's GMO sweet corn, but they won't do it unless we put very public pressure on the company.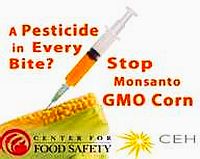 This corn is Monsanto's first foray into designing GMO foods that could wind up whole on your plate. If it's successful, we can be sure that it will just be the beginning for Monsanto, who already produces roughly 90% of GMO seeds around the globe.
As the largest food retailer, and even the largest seller of organic foods, Walmart can set an important precedent that could keep Monsanto's GMO sweet corn, and any future GMO foods, from taking root.
If Walmart really means that nothing is more important than their customers safety then they need to take a stand now.
Tell Walmart: Don't sell Monsanto's potentially toxic GMO sweet corn.
EVEN News Blog---EVEN News Blog---EVEN News Blog---EVEN News Blog---EVEN News Blog
Avon, Mary Kay, and Estee Lauder No Longer Cruelty Free!
They are Back to Testing on Animals!!
After more than two decades of making cruelty-free cosmetics, Avon, Mary Kay and Estee Lauder join the ranks of other companies testing on animals again!
Fortunately, there are still more than 1,000 companies on PETA's "Don't Test" list whose products consumers can buy with a clear conscience.
EVEN News Blog---EVEN News Blog---EVEN News Blog---EVEN News Blog---EVEN News Blog

Ten Minutes a Day to
Spectacular Heath
by Robyn Openshaw
Robyn teaches a high-energy class to educate and inspire people towards achieving optimal health through a whole-foods, mostly living, plant-based diet. She demonstrates a way to spend 10 minutes in the kitchen to beat the Standard American Diet by 750 percent and see weight loss, energy gains, and better digestion.
Robyn Openshaw founded GreenSmoothieGirl.com in 2007, now getting 80,000 hits monthly. Her mission is to help and inspire people towards vibrant health through whole-foods nutrition. She taught at Brigham Young University and lectures all over the U.S. She has published nine books including the bestselling The Green Smoothies Diet, and the 12 Steps to Whole Foods course. She is a mom to four teenaged athletes and received degrees from BYU and the University of Utah. She is currently on a worldwide tour studying non-toxic cancer treatment.
EVEN News Blog---EVEN News Blog---EVEN News Blog---EVEN News Blog---EVEN News Blog

Seven Practices of Mindful Eating
"The rhythm of life is becoming faster and faster, so we really don't have the same awareness and the same ability to check into ourselves." These words from an unexpected source: a Harvard nutritionist. Dr. Lilian Cheung, with Nobel Peace Prize nominee Thich Nhat Hanh, co-wrote Savor: Mindful Eating, Mindful Life. "That's why mindful eating is becoming more important. We need to be coming back to ourselves and saying: 'Does my body need this? Why am I eating this? Is it just because I'm so sad and stressed out?'" In this 3-minute video, Dr. Cheung explains how honoring and being mindful of the food we eat makes us healthier. She offers seven practices for mindful eating -- simple steps that we can take to maintain a healthier weight and live a happier life. We are what we eat -- and how we eat it.

seven practices for mindful eating
EVEN News Blog---EVEN News Blog---EVEN News Blog---EVEN News Blog---EVEN News Blog

Myths About Pet Stores and Breeders
This article originally appeared on PETA Prime.
Each year, millions of lost and unwanted dogs and cats end up at animal shelters across the U.S. Half of those animals must be euthanized because of simple math: There are too many animals and not enough good homes. This overpopulation crisis is a national disgrace. While I take some comfort in knowing that animal shelters are at least able to give these animals a humane death as an alternative to starvation, disease, or abuse, I would much prefer to focus on some of the real roots of the problem–pet stores and breeders, and barriers to spaying and neutering. >> MORE
EVEN News Blog---EVEN News Blog---EVEN News Blog---EVEN News Blog---EVEN News Blog

Supreme Court Kills California's Downed Animal Protection Law
By Nathan Runkle,
Mercy for Animals
Striking a major blow to animal welfare and food safety, the Supreme Court recently overruled a California law requiring the humane euthanasia of downed livestock - animals who are too sick or injured to walk to the slaughterhouse kill floor.



>>MORE
EVEN News Blog---EVEN News Blog---EVEN News Blog---EVEN News Blog---EVEN News Blog

Scrumptious Vegan Recipes From Everywhere!
Go veg! It's not hard, it's not complicated and it's not expensive. These recipes are simple, delicious and cruelty-free from top to bottom. Mmm Mmm. Good for everyone!
Be prepared to be delighted in every way!
EVEN News Blog---EVEN News Blog---EVEN News Blog---EVEN News Blog---EVEN News Blog

Farm Animal Angst:
Decoding the Sustainable and Humane Meat Hysteria
Since the late 1990s, something like mass support for eliminating factory farming has grown. Revelations of industrial animal production practices and conditions have attracted media coverage, as Internet images and investigative reports document how animals in agribusiness are living and dying horrifically on factory farms. But while these revelations have boosted a vegan response, the prevailing attitude at present is that while industrial animal farming is bad, people can continue to eat animal products that somehow avoid the taint of "factory farming." >> MORE
EVEN News Blog---EVEN News Blog---EVEN News Blog---EVEN News Blog---EVEN News Blog
Wild Rice with Dried Fruit
(vegan & gluten free)
3/4 c. diced onion
1/2 c. wild rice, rinsed & drained
1/2 c. water
1/2 c. apple juice
1/2 tsp. salt
1/4 tsp. pepper
1/2 tsp. dried thyme
1/4 c. dried cranberries
1/4 c. dried currants
Combine all ingredients, except the cranberries and currants, in a medium sized saucepan and cook slowly , covered over medium heat til almost done.
Add cranberries & currants the last few minutes.
This is really good as is, but can also be used to fill portabella mushrooms, top with a few roasted pinenuts & bake covered at 325-350 degrees for about an hour.
Thank you, EVEN members, Steve and Judy!
Go HERE, for 10,000+ MORE recipes.
EVEN News Blog---EVEN News Blog---EVEN News Blog---EVEN News Blog---EVEN News Blog

Dr. John McDougall Newsletter
The "Eat More Starch" Challenge:
Eat 12 Slices of Bread Daily to
Lose 10 Pounds Monthly
In 1979, researchers from the Food Science and Human Nutrition Department at Michigan State University (my alma mater) reported the results from asking 16 moderately overweight college-age men to add 12 slices of white bread (at 70 calories a slice) or high-fiber bread (at 50 calories a slice) to their diet daily.
On average, subjects eating the extra white bread lost 16 pounds (6.26 Kg) and those adding the high-fiber bread lost 23 pounds (8.77 Kg) over the next eight weeks. There was no change in their physical activity or exercise.
"Thus, weight loss of both groups of subjects occurred without alteration in life-style except for the supplementation of food intake with breads," according to these investigators. (You might want to read this entire study right now for free.)
The health of these college students also improved as reflected by the very rapid reduction in blood cholesterol levels >> MORE
EVEN News Blog---EVEN News Blog---EVEN News Blog---EVEN News Blog---EVEN News Blog

Vegan Momentum
Cruelty-free cuisine continues to gain momentum, as people ditch meat, milk and eggs in favor of vegan alternatives
According to a recent poll commissioned by the Vegetarian Resource Group, there are 7.5 million vegans in the U.S. and vegetarianism seems to be on the rise. >> MORE
EVEN News Blog---EVEN News Blog---EVEN News Blog---EVEN News Blog---EVEN News Blog

10 Reasons to Go Vegan in 2012
Want to lose weight, get healthier, and do more to make the world a better place?
You can accomplish all these goals by switching to a vegan diet!
EVEN News Blog---EVEN News Blog---EVEN News Blog---EVEN News Blog---EVEN News Blog

Adopt, Don't Shop
Please Support Spay/Neuter Programs
6,000,000 to 8,000,000 dogs and cats, by some estimates, enter U.S. shelters each year. While wide variations in accounting methods make exact numbers very difficult to ascertain, roughly half of them are euthanized
The most important thing you can do to reverse this trend is to support spay and neuter efforts in your community. Find a good local program and donate your time to help. Become a messenger in your community for spay/neuter programs, by supporting them where they exist, or working to start them where they don't. Convince your neighbors and elected representatives that funding spay/neuter is the most cost-effective way to help dogs and cats. Write letters to the editor supporting increased public funding for low-cost spay/neuter.
Next best thing you can do is adopt furry family members from shelters, rather than supporting pet stores and breeders. There is no good reason to ever choose a pet store or breeder when so many animals in shelters need homes.
Source: In Defense of Animals
EVEN News Blog---EVEN News Blog---EVEN News Blog---EVEN News Blog---EVEN News Blog