Resources > Recommended Readings

You Can Help EVEN By Ordering your Books From Amazon
by using AmazonSmile and 0.5% of your purchase will be donated to EVEN!
---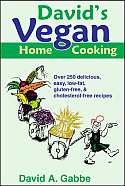 David's Vegan Home Cooking
by David Gabbe
More Info
David's Vegan Home Cooking is jam-packed with over 250 quick and easy, plant-based recipes that not only taste good, but that are good for you, too. Containing no gluten, cholesterol, saturated animal fat, white sugar, or white flour, these vegan recipes are rich in wholesome nutrients and burst with the flavors, colors, and textures found in a wide variety of beans, grains, fruits, and vegetables.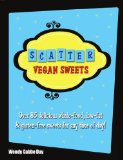 Scatter Vegan Sweets
by Wendy Gabbe Day
More Info
Over 85 delicious and nutritious vegan recipes for cakes, cookies, muffins, pies, smoothies, granolas and so much more... that can be enjoyed any time of day! This is not your typical "sweets" cookbook. It's completely plant-based (no animal products, including honey). And while it does contain mouth-watering desserts, it is all about sweet treats packed with nutritious ingredients that you can enjoy completely guilt-free, and will fill you up before they fill you out.
All the recipes in this book are low in sugar, low in fat, and loaded with nutritious fruits, whole grains, seeds, nuts and beans, too. And finally, these recipes are gluten-free and completely oil-free as well. Your friends and family will be amazed how delicious (and nutritious) vegan sweets can be! Scatter Vegan Sweets features Banana Split Cupcakes, Gingerbread Muffins, Maple Oat Peanut Brittle, Raw Berry Buckwheat Smoothie, Raw Coconut Cherry Truffles, Kiwi Lime Pie, and so much more. These recipes are easy-to-make and quick-to-disappear!
Sample these 3 yummy, nutritious recipes from Wendy's cooking demo at EVEN!

Chocolate Almond Unbaked Cookies

Banana Split Cake/Cupcakes

Raw Berry Buckwheat Smoothie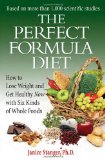 The Perfect Formula Diet
by Janice Stanger, PhD
More Info
SIX KINDS OF WHOLE FOODS MAKE WEIGHT LOSS EASY, PERMANENT, AND HUNGER-FREE.

This simple, science-based, and affordable eating plan is built on six kinds of whole foods. You'll melt stubborn weight permanently, reverse chronic illness, and feel the years melt away with the pounds. You can stay vigorous, healthy, lean, and looking good. Stop food cravings. On the Perfect Formula Diet, your weight loss is permanent. Based on over 1,000 scientific studies, The Perfect Formula Diet is a jargon-free and fun read.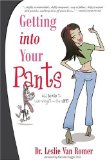 Getting Into Your Pants
by Dr. Leslie Van Romer
More info
Get Into Your Pants and Stay There!!! You've gotta want it ... really want it. And if you do, this book will show you the way. Lose that weight and step into your body-dream-come-true---not for the short sprint of a few months but for the rest of your life. This time, make it easy on yourself. Fill up on the best-for-you foods first and give yourself that wiggle room. Feel full and completely satisfied without counting, measuring, depriving, starving, sneaking, guilting, or feeling like a hopeless failure ever again! It's your time to feel great about you! (And look sizzling-hot in those pants.)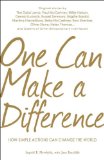 One Can Make a Difference: How Simple Actions Can Change the World
by Ingrid E. Newkirk
Ingrid E. Newkirk has compiled more than 50 thought-provoking essays written by an intriguing, diverse group of people, including His Holiness The Dalai Lama, Sir Paul McCartney, Willie Nelson, Dennis Kucinich, Russell Simmons, Brigitte Bardot, Martina Navratilova, Stella McCartney, Ravi Shankar, and Oliver Stone. All have positively impacted the world while armed with nothing more than the power of their own beliefs. As readers peak into the psyches of these remarkable personalities, they will discover that all it takes to create an entire movement is the desire and determination of any one person. One Can Make a Difference: How Simple Actions Can Change the World is an enlightening book that provides a roadmap for anyone seeking a just society and for those striving to make a positive impact on our world. Ingrid underscores the fact that we all inevitably face challenges in our lives and that a person does not have to be famous or wealthy to actively contribute to the betterment of the world.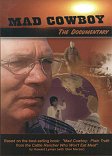 Mad Cowboy: The Documentary
by Howard Lyman
More info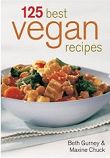 125 Best Vegan Recipes
by Maxine Chuck & Beth Gurney
More info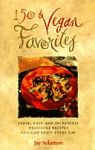 150 Vegan Favorites: Fresh, Easy, and Incredibly Delicious Recipes You Can Enjoy Every Day
by Jay Solomon
More info



The Artful Vegan: Fresh Flavors from the Millennium Restaurant
by Eric Tucker, Bruce Enloe, Renee Comet, and Amy Pearce
More info




Becoming Vegan: The Complete Guide to Adopting a Healthy Plant-Based Diet
by Brenda Davis and Vesanto Melina
More info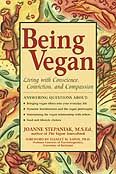 Being Vegan
by Joanne Stepaniak
More info


Vegan World Fusion Cuisine :
Over 200 award-winning recipes, Dr. Jane Goodall Foreword, Third Edition
by Mark Reinfeld and Bo Rinaldi
More info
A celebration of over 200 international gourmet vegan and live food cuisine recipes. In a simple and easy to follow format, it introduces the ingredients and techniques that allow you to awaken the creative chef within, gently guiding you towards a lighter, more healthful diet. So much more than a cookbook, this Wisdom Work for the 21st century from the Chefs of The Blossoming Lotus Restaurant on Kauai, HI, is designed as a manual for nonviolent living, with a comprehensive resource guide that lists over 50 groups and organizations working for peace and a sustainable future. A moving foreword by Dr. Jane Goodall and an endorsement by John Robbins highlights its aim to inspire peace, unity and understanding among individuals, cultures and all who care about our planet. With stunning food photography and breathtaking sacred site images from around the world, as well as countless wisdom sayings, our book is sure to be a cherished keepsake and reminder of the beauty and hope that life on our planet has to offer.



Breaking the Food Seduction: The Hidden Reasons Behind Food Cravings---And 7 Steps to End Them Naturally
by Neal D. Barnard
More info

Vegan Bodybuilding & Fitness

by Robert Cheeke
More Info
One of the world's most recognized vegan body builders presents a comprehensive guide to building a fit body while eating a plant-based diet. Author Robert Cheeke inspires people to develop magnificent bodies. His passion for doing the most amount of good while causing the least amount of harm has inspired athletes, trainers, and anyone interested in a strong, healthy body. Includes the best way to put together vegan meal programs and training regimens, how to find sponsorship and make bodybuilding a career, and where to find access to vegan products, services, and equipment. Also advice on how to take bodybuilding beyond a personal endeavor and use it for activism and outreach.



The Candle Cafe Cookbook: More Than 150 Enlightened Recipes from New York's Renowned Vegan Restaurant
by Joy Pierson, Bart Potenza, and Barbara Scott-Goodman
More info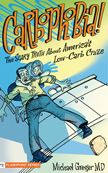 Carbophobia: The Scary Truth About America's Low-carb Craze
by Michael Greger, M.D.
More info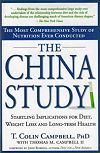 The China Study: The Most Comprehensive Study of Nutrition Ever Conducted and the Startling Implications for Diet, Weight Loss and Long-term Health
by T. Colin Campbell and Thomas M. Campbell II
More info



The Complete Vegan Cookbook: Over 200 Tantalizing Recipes, Plus Plenty of Kitchen Wisdom for Beginners and Experienced Cooks
by Susann Geiskopf-Hadler and Mindy Toomay
More info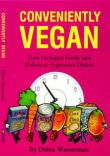 Conveniently Vegan: Turn Packaged Foods into Delicious Vegetarian Dishes
by by Debra Wasserman
More info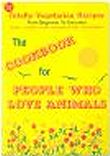 The Cookbook for People Who Love Animals
by Michael A. Klaper, M.D.
More info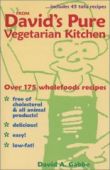 David's Pure Vegetarian Kitchen
by David Gabbe
More info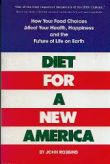 Diet for a New America: How Your Food Choices Affect Your Health, Happiness and the Future of Life on Earth
by John Robbins
More info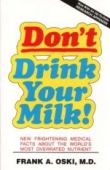 Don't Drink Your Milk!: New Frightening Medical Facts About the World's Most Overrated Nutrient
by Frank A. Oski
More info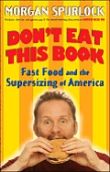 Don't Eat This Book: Fast Food and the Supersizing of America
by Morgan Spurlock
More info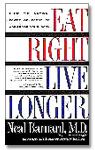 Eat Right, Live Longer: Using the Natural Power of Foods to Age-Proof Your Body
by Neal Barnard
More info




Eat to Live: The Revolutionary Formula for Fast and Sustained Weight Loss
by Joel Fuhrman and Mehmet Oz
More info