About EVEN
Exclusive EVEN
Interview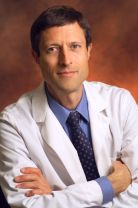 Neal Barnard, MD

President, Physicians Committee for Responsible Medicine (PCRM)
EVEN Interviews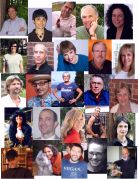 Read ALL of EVEN's Exclusive Interviews

EVEN

Non-violence Compassion Sustainability

--- EVEN - Serving as
a vegan resource
since 2005 ---
Veg Wisdom
There are no passengers on Spaceship Earth. We are all crew. - Marshall McLuhan, 1964
EVEN Featured In:
~ 24 Carrot Award (Vegetarians in Paradise)

~ Vegan Awareness Year (Mayoral Proclamation, City of Eugene)

~ American Vegan Magazine (American Vegan Society)

~ Volunteer of the Year (United Way)
Become a Member
Please visit our sponsors!
Click on their logos below.
Veg Spotlight
Shop to Support EVEN

Use AmazonSmile for your purchases and Amazon will donate to EVEN!
Veg Wisdom
Three things in human life are important. The first is to be kind. The second is to be kind. The third is to be kind. - Henry James
Charlotte Childress
As a little girl, Charlotte Childress slept on the garage floor so her beloved cat would not have her kittens alone. Charlotte says the treatment of animals is her "button" - the issue most emotionally charged for her of all equity issues.
Twenty-five years ago, Charlotte became a vegetarian, when she didn't know anyone who was a vegetarian. Charlotte became involved in issues of fairness and inclusion in high school and has been standing up as a leader for change ever since. She was the first female mechanical engineer at her job in industry and at NASA, and later, as a college professor.
With $1 million in grants from the National Science Foundation, Charlotte researched what math, science, engineering, and technology would be like if the perspectives of females, African Americans, Latina/os, and American Indians were included.
Charlotte taught a wheelchair-building class in rural Mexico after taking a sabbatical to study Rehabilitation Engineering.
Locally, Charlotte led the 5-year effort to rename the eastern 217 acres of Alton Baker Park (now called the Whilamut Natural Area, in honor of Kalapuya Indians) and the installation of the Talking Stones.
Charlotte has presented more than 50 workshops or speeches in ten states during the past fifteen years and has published more than a dozen articles and two books, including Clueless at the Top, written with her twin sister, Harriet.
Visit www.cluelessatthetop.com