About EVEN
Exclusive EVEN
Interview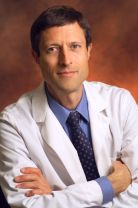 Neal Barnard, MD

President, Physicians Committee for Responsible Medicine (PCRM)
EVEN Interviews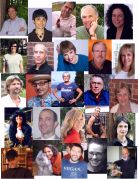 Read ALL of EVEN's Exclusive Interviews

EVEN

Non-violence Compassion Sustainability

--- EVEN - Serving as
a vegan resource
since 2005 ---
Veg Wisdom
To a man whose mind is free there is something even more intolerable in the sufferings of animals than in the sufferings of man. For with the latter it is at least admitted that suffering is evil and that the man who causes it is a criminal. But thousands of animals are uselessly butchered every day without a shadow of remorse. If any man were to refer to it, he would be thought ridiculous. And that is the unpardonable crime. - Romain Rolland
EVEN Featured In:
~ 24 Carrot Award (Vegetarians in Paradise)

~ Vegan Awareness Year (Mayoral Proclamation, City of Eugene)

~ American Vegan Magazine (American Vegan Society)

~ Volunteer of the Year (United Way)
Become a Member
Please visit our sponsors!
Click on their logos below.
Veg Spotlight
Shop to Support EVEN

Use AmazonSmile for your purchases and Amazon will donate to EVEN!
Veg Wisdom
The transition of world agriculture from food grain to feed grains represents an...evil whose consequences may be far greater and longer lasting than any past examples of violence inflicted by men against their fellow human beings. - Jeremy Rifkin
Mayor Kitty Piercy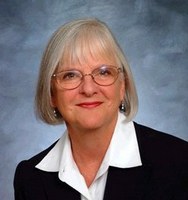 Text of Eugene Mayor Kitty Piercy's speech from EVEN's 2nd Anniversary Celebration, 3/5/07:
"When the Eugene Veg Education Network was established as a local non-profit group two years ago, no one anticipated the extent to which it would grow both locally and nationally.
With its important focus on outreach and education, EVEN has, in two short years:
~~ responded to thousands of phone calls and emails inquiring about the benefits of a plant-based diet;
~~ established a free lending library for everyone's use;
~~ published a dozen informative newsletters and e-bulletins;
~~ sponsored 26 vegan educational events and speakers;
~~ organized numerous other potlucks, dineouts, and special peaceful events, such as the Compassionate Vegan Thanksgiving Potluck each November;
~~ tabled at 40 events and distributed over 15,000 brochures, booklets, and magazines explaining veganism and its benefits to the planet, the animals, and our personal health;
~~ garnered the support of over 600 active local participants and hundreds more throughout the US;
~~ and, most recently, has constructed a comprehensive, educational website at www.eugeneveg.org
If this is what they have accomplished in only two short years...what can we expect from them in the future?
In August 2006, I established a Sustainable Business Initiative Task Force with a report and recommendations to the Eugene City Council and to the Community of Eugene. It focused on People, Planet, and Profits. Well, what EVEN and plant-based diets are doing for People, Planet and Profits also, is a less-talked about, but vital cog, in the Sustainability Wheel. And I support and applaud their work.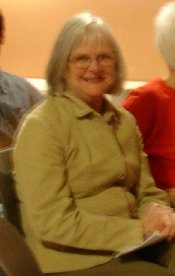 And I'd like to add, also, that anything anyone does to make the world more peaceful receives my support! Grass-roots efforts, like those EVEN has demonstrated, are at the cutting-edge of the positive changes we all can make for this planet. I support EVEN and their ongoing activities, and I encourage you to continue to do the same.
Congratulations, Lin, Robert, your dedicated staff of volunteers, and all you who, as members and supporters, are making a difference. Best Wishes on your exciting 2nd Year Anniversary. Thank you for all you have done and for inviting me to be a part of this.
Enjoy your celebration! Thank you."