About EVEN
Exclusive EVEN
Interview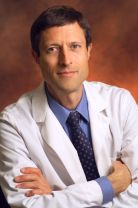 Neal Barnard, MD

President, Physicians Committee for Responsible Medicine (PCRM)
EVEN Interviews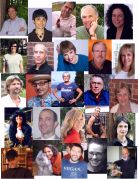 Read ALL of EVEN's Exclusive Interviews

EVEN

Non-violence Compassion Sustainability

--- EVEN - Serving as
a vegan resource
since 2005 ---
Veg Wisdom
Most of the miseries of the world were caused by wars and when the wars were over, no one ever knew what they were about. - 'Ashley Wilkes', Gone with the Wind
EVEN Featured In:
~ 24 Carrot Award (Vegetarians in Paradise)

~ Vegan Awareness Year (Mayoral Proclamation, City of Eugene)

~ American Vegan Magazine (American Vegan Society)

~ Volunteer of the Year (United Way)
Become a Member
Please visit our sponsors!
Click on their logos below.
Veg Spotlight
Shop to Support EVEN

Use AmazonSmile for your purchases and Amazon will donate to EVEN!
Veg Wisdom
It's a matter of taking the side of the weak against the strong, something the best people have always done. - Harriet Beecher Stowe
Patricia Robinett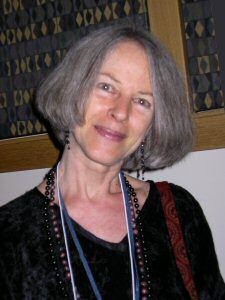 Patricia Robinett was born and raised, like Dorothy, in Kansas. In grade school her class made a field trip to a slaughterhouse in the Kansas City stockyards and she immediately became a vegetarian. She moved to the beautiful emerald green Willamette Valley in 1988 and decided never to click her heels and never to go back to Kansas. She drove through Kansas a few years ago but did not stop.
Patricia is a published author, writing various articles on foods, diet and health in local and national publications. She is recently written a book on healing the trauma of circumcision and you might have seen her at the Eugene Celebration in the community causeway booth for NOCIRC (the National Organization of Circumcision Information Research Centers).
She loves the internet because it allows her to stay in touch with many long-term friends all over the world by e-mail, and she hosts mailing lists that discuss topics such as miracles, healing, psychology, astrology, politics and human rights.
Patricia has taught conflict resolution with Eugene PeaceWorks, was trained by White Bird and volunteered in the crisis department. She now hosts two free self-healing classes each month and facilitates a weekly study group based on the book A Course In Miracles.
Patricia is a certified clinical hypnotherapist in private practice in Eugene. She coaches clients to excellence and health on every level: physical, mental, emotional and spiritual.
Patricia lives in a world where:
- cowardly lions reclaim their courage,
- tin woodsmen find their hearts,
- straw men discover their brilliance, and
- where we're always safe at home if we just turn our attention inside to our hearts.
Patricia has been veg for the past 32 years!