About EVEN
Exclusive EVEN
Interview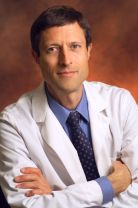 Neal Barnard, MD

President, Physicians Committee for Responsible Medicine (PCRM)
EVEN Interviews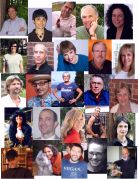 Read ALL of EVEN's Exclusive Interviews

EVEN

Non-violence Compassion Sustainability

--- EVEN - Serving as
a vegan resource
since 2005 ---
Veg Wisdom
The 1950's American dream of owning a mink coat is as dead as the 60 mink killed to make that coat. - Trish Donnally
EVEN Featured In:
~ 24 Carrot Award (Vegetarians in Paradise)

~ Vegan Awareness Year (Mayoral Proclamation, City of Eugene)

~ American Vegan Magazine (American Vegan Society)

~ Volunteer of the Year (United Way)
Become a Member
Please visit our sponsors!
Click on their logos below.
Veg Spotlight
Shop to Support EVEN

Use AmazonSmile for your purchases and Amazon will donate to EVEN!
Veg Wisdom
Many things made me become a vegetarian, among them the higher food yield as a solution to world hunger. - John Denver
Robert Jacobucci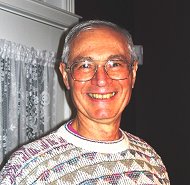 Robert Jacobucci is a retired physicist and environmentalist. He has offered a series of lectures on Sustainability and Deep Ecology, and currently volunteers his time working with high school students teaching math, science, ecology, and most importantly of all—how to make wise life decisions. Robert is also a Master Recycler for Lane County and is the webmaster for this site.