EVEN Featured In:
~ 24 Carrot Award (Vegetarians in Paradise)

~ Vegan Awareness Year (Mayoral Proclamation, City of Eugene)

~ American Vegan Magazine (American Vegan Society)

~ Volunteer of the Year (United Way)
Become a Member
Please visit our sponsors!
Click on their logos below.
Veg Spotlight
Shop to Support EVEN

Use AmazonSmile for your purchases and Amazon will donate to EVEN!
Veg Wisdom
To be interested in the changing seasons is a happier state of mind than to be hopelessly in love with spring. - George Santayana (1863–1952)
Beverly Lynn Bennett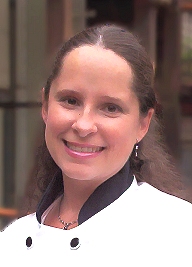 Beverly Lynn Bennett is an organic vegan chef and baker, writer, and animal lover living and working in Eugene. A chef for over 20 years, she has spent the past 14 years working for various vegan/vegetarian restaurants and natural foods stores in both Ohio and Oregon.
Her work has appeared in various print publications, on public television and DVD, and on the internet. Beverly has hosted her own vegan recipe website at veganchef.com since 1999, which allows her to share her love of vegan food with people all over the world.
Since 2002, she has written the "Dairy-Free Desserts" column in VegNews magazine, for which she was named one of the top 3 Favorite Columnists in the VegNews Veggie Awards in 2004, and won a Veggie Award for Favorite Column in 2005.
Beverly Lynn is author of Vegan Bites: Recipes for Singles (Book Publishing Company, 2008), and with her co-author husband, Ray Sammartano, has written The Complete Idiot's Guide to Vegan Living (Alpha Books, 2005) and The Complete Idiot's Guide to Vegan Cooking (Alpha Books, 2008).
---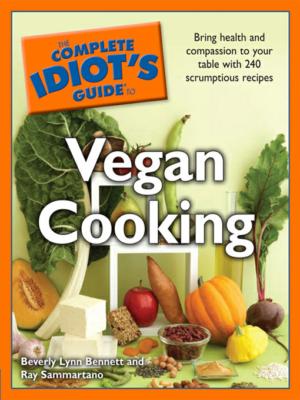 "I wish when I was trying to reform my eating habits I would have had a book like The Complete Idiot's Guide to Vegan Cooking. The book you hold in your hands contains everything you need to make the transition from the standard American diet, which was killing me, to the vegan diet that saved my life. This book has the solution most Americans need right now, and it's as important as health insurance because a vegan diet can prevent most health problems. [This book] is easy to read, understand and put into practice immediately. With this book you can learn in weeks what it took me years to learn. Every family should read this book."
- Howard F. Lyman, LLD, is President for Voice for a Viable Future, an educational nonprofit. He is a fourth-generation cattleman turned vegan and renowned public speaker. He has written two books, Mad Cowboy and No More Bull! His website is www.madcowboy.com
---
Other books by Beverly Lynn Bennett: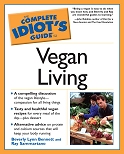 Beverly Lynn Bennett's Vegan Holiday Recipes
These recipes are just a few suggestions for the upcoming fall and winter holidays, and for more, check out her website at www.veganchef.com. For additional holiday recipe ideas, Beverly Lynn suggests that we check out Bryanna Clark Grogan and Nava Atlas.
Click here for the following recipes:
Stuffed Winter Squash
Baked Tofu Cutlets
Mouthwatering Mashed Potatoes
Groovy Onion Gravy
Green Bean Casserole
Vegan Pie Crust
Creamy Tofu Pumpkin Pie
Pecan Pie