About EVEN
Exclusive EVEN
Interview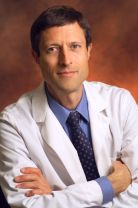 Neal Barnard, MD

President, Physicians Committee for Responsible Medicine (PCRM)
EVEN Interviews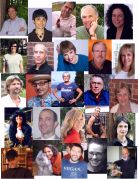 Read ALL of EVEN's Exclusive Interviews

EVEN

Non-violence Compassion Sustainability

--- EVEN - Serving as
a vegan resource
since 2005 ---
EVEN Featured In:
~ 24 Carrot Award (Vegetarians in Paradise)

~ Vegan Awareness Year (Mayoral Proclamation, City of Eugene)

~ American Vegan Magazine (American Vegan Society)

~ Volunteer of the Year (United Way)
Become a Member
Please visit our sponsors!
Click on their logos below.
Veg Spotlight
Shop to Support EVEN

Use AmazonSmile for your purchases and Amazon will donate to EVEN!
Veg Wisdom
Many things made me become a vegetarian, among them the higher food yield as a solution to world hunger. - John Denver
Comet-Lorie Fleischman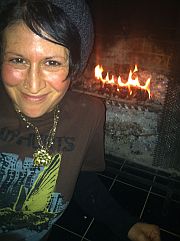 Comet-Lorie Fleischman graduated from college with a Bachelor of Science degree in Education in 1994 and returned to school at the Institute of Integrative Nutrition in New York City to become a Certified Holistic Health Counselor. Since graduating she has dedicated her time and energy to support people and help them incorporate plant-based health solutions into their lives. She has been working with HealthForce Nutritionals since 2005.
She uses the products every day, putting Vanilla Warrior Force protein powder in her granola with vanilla Maca Force. She also drinks Vitamineral Green in mint tea with added spirulina. Her experience with raw superfoods has been exceptional for her health and vitality. Comet is vegetarian and believes it is very important to get a wide spectrum of dense nutrition found in algaes, herbs, seaweeds, roots and seeds. She says that whether one eats meat or not, these superfoods are very supportive of vital health.
Comet wants to make a difference on planet earth. She hopes people will eat fewer animals and more plant-based food. She is totally committed to people and their journey to exceptional health and happiness.