About EVEN
Exclusive EVEN
Interview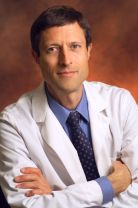 Neal Barnard, MD

President, Physicians Committee for Responsible Medicine (PCRM)
EVEN Interviews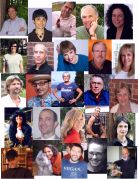 Read ALL of EVEN's Exclusive Interviews

EVEN

Non-violence Compassion Sustainability

--- EVEN - Serving as
a vegan resource
since 2005 ---
EVEN Featured In:
~ 24 Carrot Award (Vegetarians in Paradise)

~ Vegan Awareness Year (Mayoral Proclamation, City of Eugene)

~ American Vegan Magazine (American Vegan Society)

~ Volunteer of the Year (United Way)
Become a Member
Please visit our sponsors!
Click on their logos below.
Veg Spotlight
Shop to Support EVEN

Use AmazonSmile for your purchases and Amazon will donate to EVEN!
Veg Wisdom
Many things made me become a vegetarian, among them the higher food yield as a solution to world hunger. - John Denver
Ravi Logan
Ravi Logan (Acharya Ravi) is a yoga and meditation teacher who offers practical techniques for the integrated development of vital, spiritually aware human beings. He is also versed in the perennial wisdom of yoga philosophy, and he has deep involvement in social transformation and sustainability activism.
He has lectured internationally on yoga and on new paradigm social theory in England, Poland, Russia, Philippines, Denmark, Norway, India, France, Korea, Germany, Mexico, Finland, Cyprus and Jamaica.
Logan is the cofounder and program director of the Dharmalaya Center for Human Development in Eugene, Oregon, a unique facility that promotes wholesome human development in personal and social spheres of life, as well as a leading example in the Eugene area of sustainable living practices. In addition to his programs at Dharmalaya, he has been an adjunct instructor in the University of Oregon's Mind-Body Program.
Some of his current community involvements include: steering committee member, Eugene Permaculture Guild; organizing committee, Cascadia EcoFair; Spirit Booth Coordinator, Oregon Country Fair Community Village; and associate director of the PROUT Institute, which is responding to global problems by offering vision, hope, empowerment, and practical solutions.
Logan is the author of "PROUT: A New Paradigm of Development", which gives a new socioeconomic paradigm based on spiritual-humanist values.
He has been a strict vegetarian for 40 years, and has deep knowledge of yogic perspectives on the subtle energetic effects of food on consciousness and on ethical considerations related to diet.